"We can't effectively address any of the global crises of our time if we are not grappling with how young people are impacted. They bear the brunt of these difficulties in their daily lives and will inevitably inherit all the problem-solving these challenges require."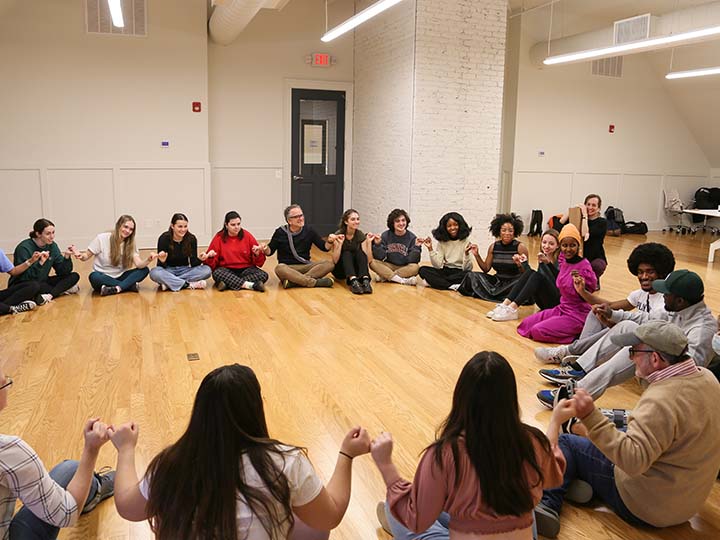 The event series was co-sponsored by the Walsh School of Foreign Service; Center for Child and Human Development; Center for Social Justice Research, Teaching and Service; Global Human Development Program; Global Health Institute; and Laboratory for Global Performance and Politics at Georgetown University.
Georgetown University Vice President for Global Engagement Thomas Banchoff highlighted the importance of building a cross-campus network through programs like this.
"The wide range of university programs, departments, and units reflects not only the diversity of issues impacting children today but also the collaborative, interdisciplinary approach needed to address these issues."
With 90% of the world's child and youth population living in less developed countries and disproportionately affected by poverty, poor health, unemployment, violence, and exclusion, efforts to support children at risk can seem overwhelming. However, reflecting on the week-long series of events, Huebner commented that the theme of young people's resilience continuously stood out. 
"This workshop series demonstrated how the conversations come alive in a new way when we put children at the center – there is both more urgency and more hope."
The university-wide Collaborative on Global Children's Issues fosters cross-disciplinary research and dialogue on critical and emerging global children's issues, with a particular focus on children in adversity and pathways to resilience.