The Lab humanizes global politics through performance. We cultivate a distinctive global community of collaborators that includes students, emerging and established artists, educators, policy leaders, and activists. Our work harnesses narrative, memory, and acts of witnessing with the aim of sparking  transformation and  change.
The Lab creates and presents innovative high-quality work from around the world that is at the intersection of politics and performance. Our approach raises voices rarely heard in Washington, DC through compelling, authentic, cross-cultural narratives, and engages policymakers, as well as artists, students, and wider audiences in forums that cast critical issues in a new light.
In the midst of increased polarization, division, conflict, and lack of understanding between peoples and cultures, The Lab works to bridge differences and offers opportunities to better understand each other.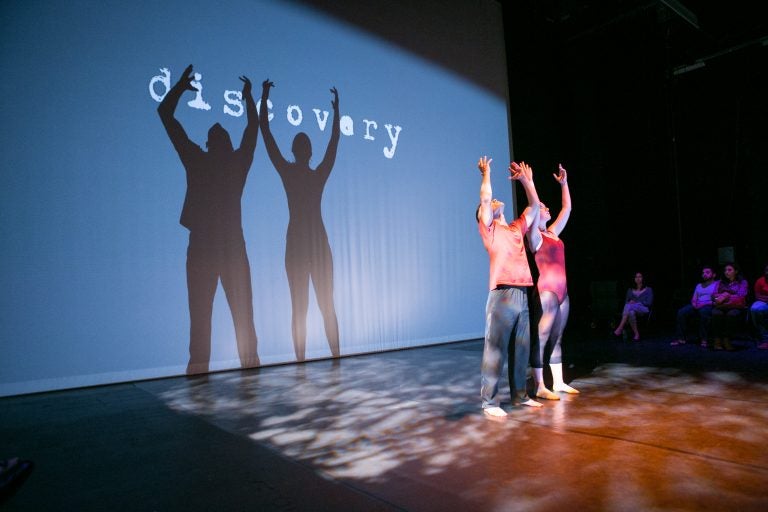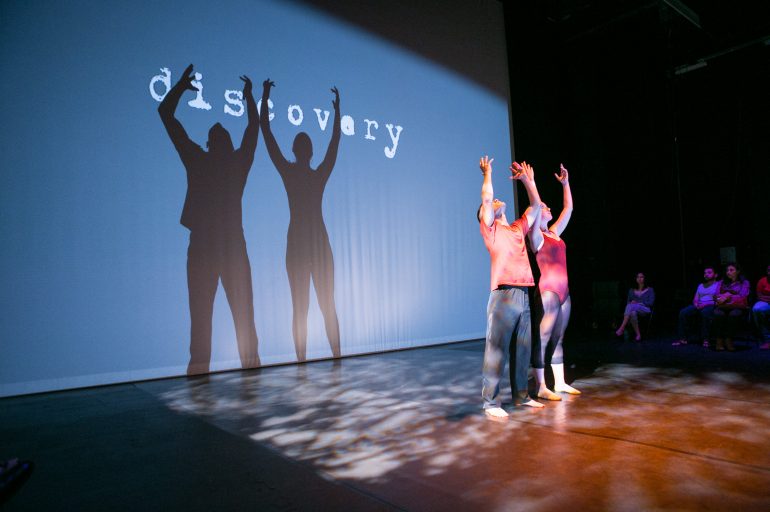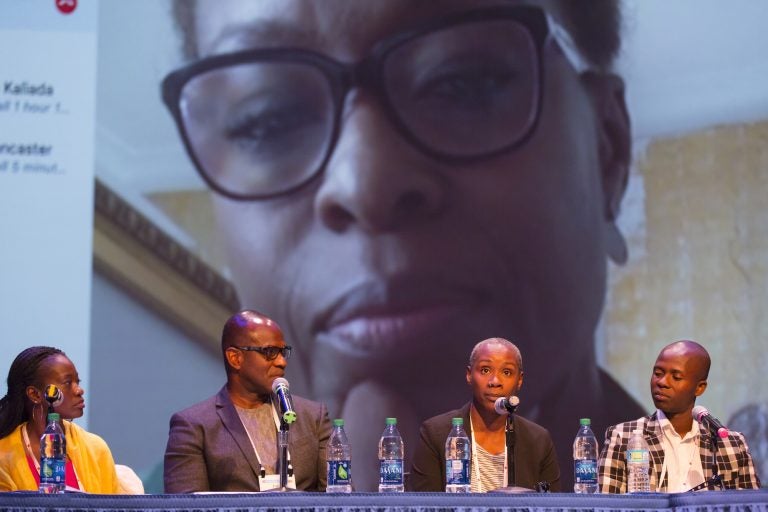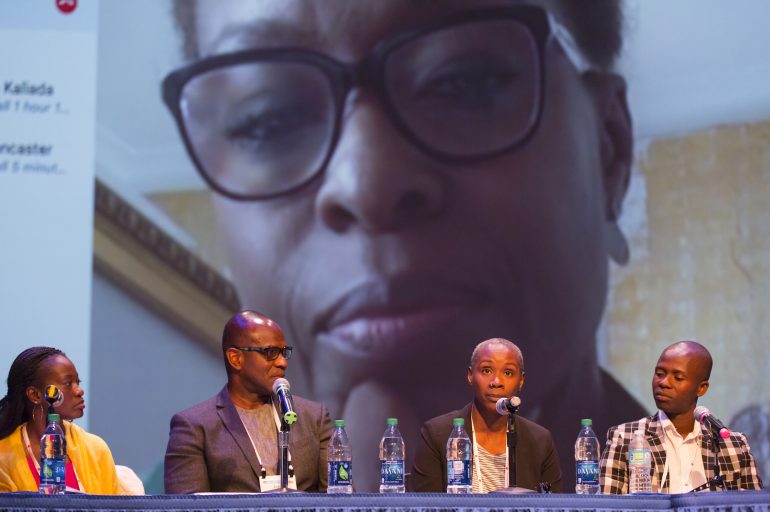 Moderator Sonja Parks, Julius Tennon, Josette Bushell-Mingo, Lloyd Nyikadzino, and Nike Jonah (via Skype) speak as part of the 2016 Global Pre-Conference, Finding Home: Migration, Exile, and Belonging. (Photo by T Charles Erickson)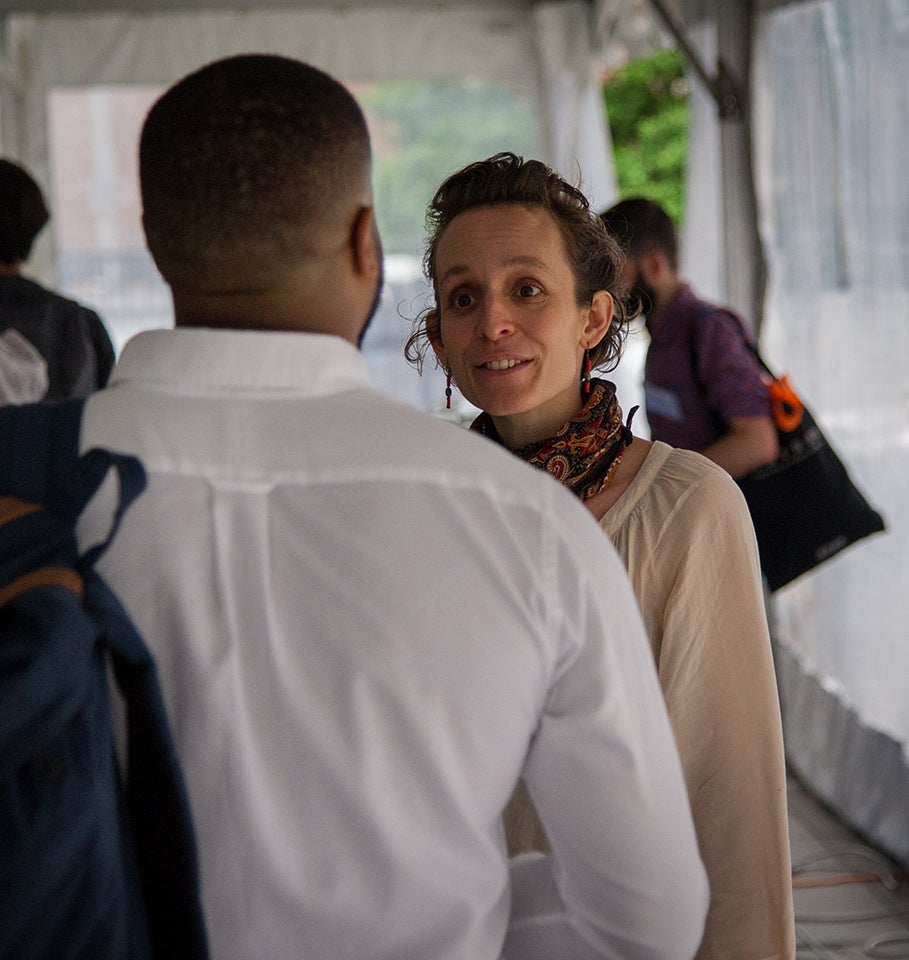 "That is why I think this effort that The Lab is doing today is so critical…the power of performance, the power of storytelling, and the power of narrative, are absolutely essential. In my mind, they are some of the only things that can actually have an influence on the political dialogue in this very, very peculiar moment in the politics of the United States and Europe."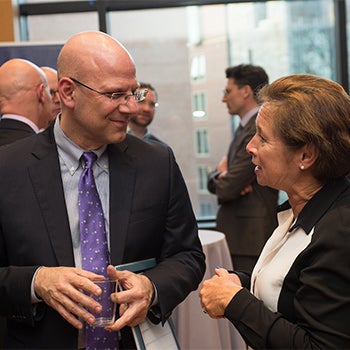 Joel Hellman
Dean of Georgetown School of Foreign Service
"The Lab brings policy experts, employees from the State Department and embassies, American and global theater practitioners, students, and community members that can speak firsthand to the experiences you're depicting on stage all in the same room-commenting and asking questions of your piece. There is no place besides The Lab that can create a conversation on a play like this. It was invaluable."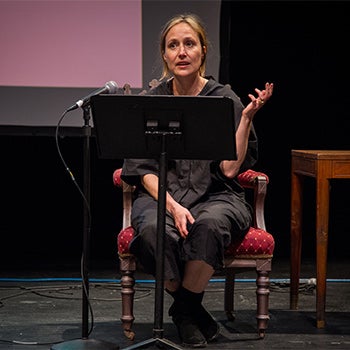 Heather Raffo
Playwright and Lab Think Tank Member
"[The Lab's] goal is to put a human face on global politics…The nuts and bolts of it is to put people in a room from wildly diverse beliefs, political postures, cultural identities, and have them reckon with these issues that impact millions of lives today."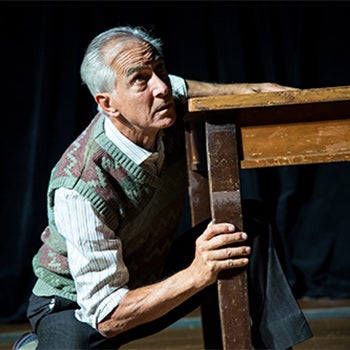 David Strathairn
Jan Karski in Remember This: The Lesson of Jan Karski