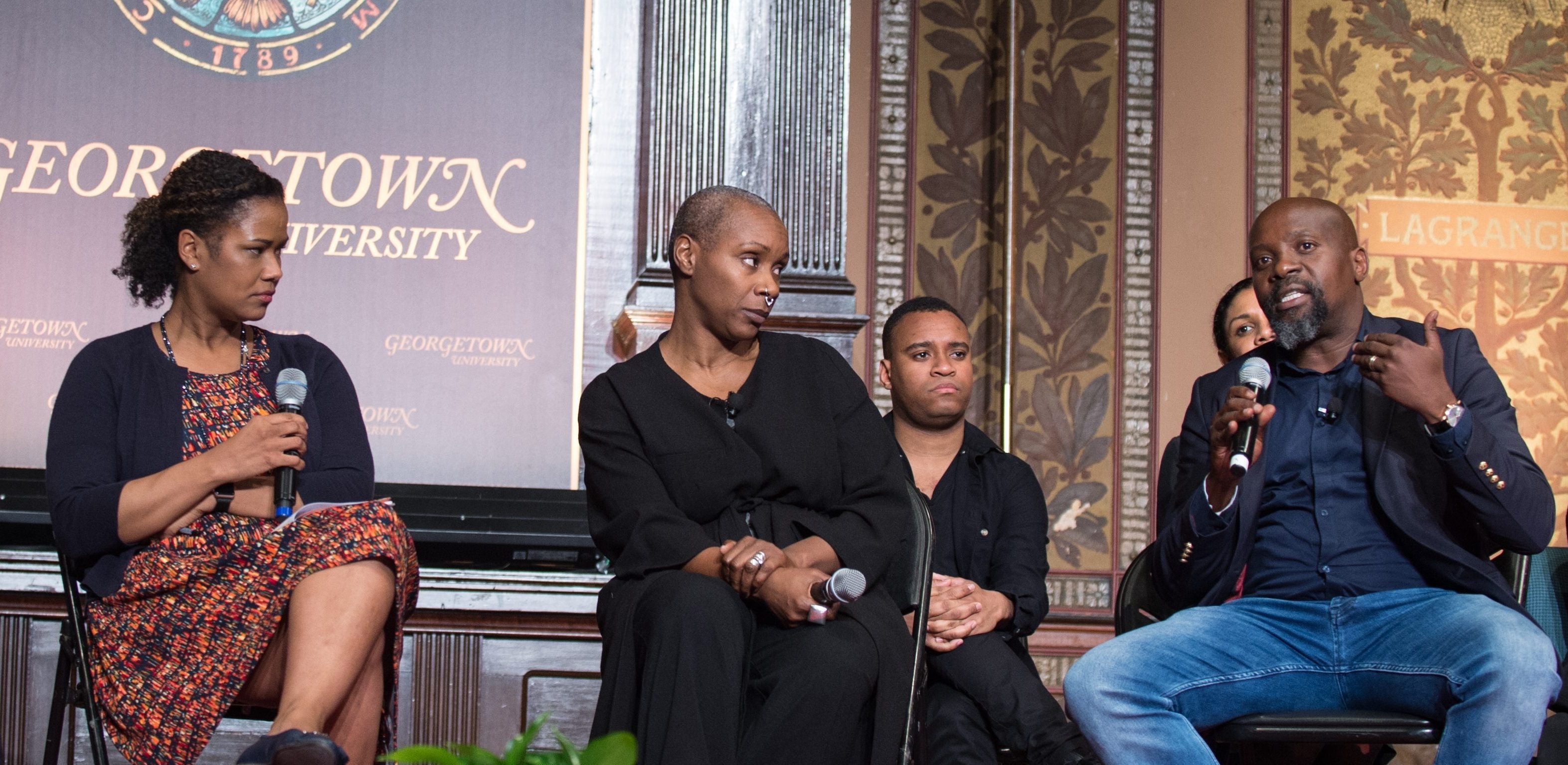 Lab Think Tank member Kwame Kwei-Armah
,
Campus Cohort Professor Soyica Colbert
, Josette Bushell-Mingo, and James Ngcobo participate in a panel as part of
World Theatre Day
, presented in partnership with TCG, the Global Theater Initiative, the Embassy of Sweden, Arena Stage, the Embassy of South Africa, Riksteatern, the International Theatre Institute, and Mosaic Theater.
The Lab is deeply committed to relationship-building beyond the lifespan of individual projects. We create dynamic partnerships with theaters, embassies, cultural institutions, and policy organizations both in Washington DC, and around the world. In this way, The Lab is increasing the impact and enhancing the quality not only of our own programming but that of numerous organizations in DC and nationwide.