JOIN US FOR OPENING NIGHT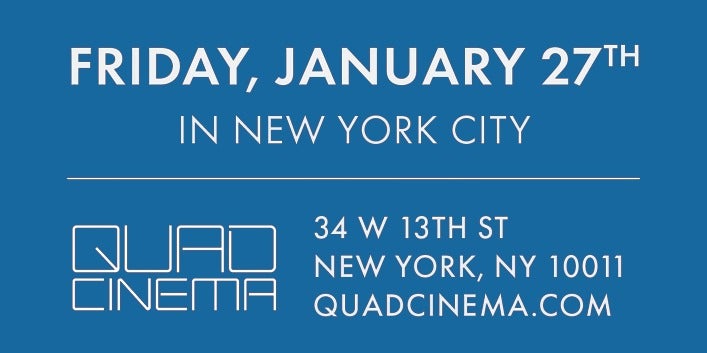 The film heads to Quad Cinema on Friday, January 27th, 2022, where it will make its opening night debut ahead of select screenings nationwide. 
Members of the creative team will participate in a talkback following the screening. Please see the below for more details.

The 5:00 pm special screening for Georgetown Alumni will be hosted (from left to right) by Leo J. O'Donovan, S.J., president emeritus of Georgetown University and director of mission at Jesuit Refugee Service/USA, with co-director Jeff Hutchens and producer/GU alumna Eva Anisko in attendance.

The 7:15 pm screening will hosted (from left to right) by Amb. Cynthia Schneider, co-founding director of the Laboratory for Global Performance and Politics at Georgetown University, followed by a panel discussion with NPR international correspondent Deb Amos, head of human rights at Meta Iain Levine, and producer Eva Anisko.
In a virtuoso solo performance, Academy Award-nominee David Strathairn
(Good Night, and Good Luck, Lincoln, Nomadland) portrays Jan Karski.
REMEMBER THIS tells the story of a man who told of humanity's greatest crimes while there was still time to stop them and whose acts of moral courage can still shake the conscience of the world.