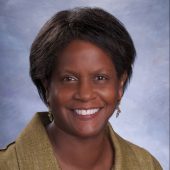 Alicia B. Adams is the Vice President of International Programming and Dance at the John F. Kennedy Center for the Performing Arts.  She joined the Kennedy Center in 1992. She curated the Center's major international festivals:  IRELAND 100: Celebrating a Century of Irish Arts and Culture (2016), IBERIAN SUITE: global arts remix (2015), Nordic Cool 2013, maximumINDIA (2011),
ARABESQUE: Arts of the Arab World (2009), JAPAN! culture + hyperculture (2008) and the Festival of China (2005), among others. In addition to international festivals, Adams also curates the Center's Contemporary Dance series. She has worked in the field of arts management for arts institutions including Alvin Ailey American Dance Theater, Belafonte Enterprises, Inc., City Center, Harlem School of the Arts and International Production Associates.
She serves on the Board of Trustees of the Williamstown Theater Festival, Founding Council of the Caine Prize for African Writing (UK), Africa 95 Trustee (UK), and served in advisory roles for The Laurel Fund, the All Roads Project of National Geographic, ISPA, APAP, and the National Dance Panel of the New England Foundation on the Arts. Adams has an MA from Columbia University, a BS from New York University and a certificate in arts administration from Harvard University's School of Business Administration.