WASHINGTON, DC –Important Update
Greetings Lab Community,
Due to unexpected emergency construction work that has forced Gaston Hall to close for several weeks, we are regrettably forced to postpone our performances of Here I Am, and screenings  of I Am The Bridge that were scheduled for January 19 and 20, 2023.
We are working to reschedule these performances for this spring and look forward to sharing this work with you as soon as possible. As an already registered attendee you will be the first to know once we have a new date.
If you made a contribution to this project and would like this contribution to go towards our rescheduled performance we thank you for your generosity! If you would like a refund, you can request one via Eventbrite and we will refund you within 5 business days. If you are having trouble requesting a refund via your account you can contact us at globallab@georgetown.edu with "HIA refund" in the subject line and we will process the refund for you.
Thank you for your overwhelming support of Here I Am. We are bolstered and warmed by the response to Meli's story and look forward to seeing you in the spring.
With love and appreciation,
Meli, Derek, Cynthia, Jared, Ersian and The Lab Staff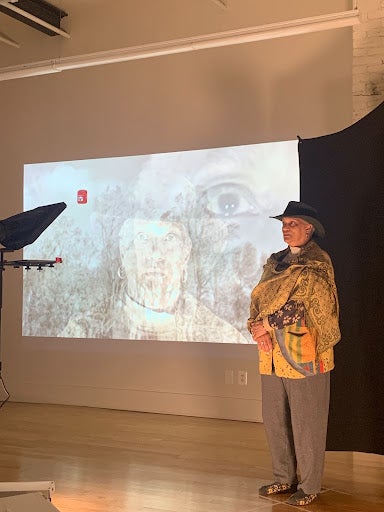 Official Press Release
For more inquires:
CONTACT: Ersian Francois
January 15, 2022 PHONE: (202) 687-0799
globallab@georgetown.edu