The walls of Fillmore echoed with joyful laughter, enthusiastic conversations, and soft background jazz music as The Lab opened its doors to current and alumni student fellows , donors, friends and partners of The Lab. 
 The evening commenced with heartfelt remarks from Prof. Derek Goldman, Artistic and Executive Director/ Co-founder of The Lab, as he spoke about the growth of The Lab in its 10 years of existence. Prof. Goldman expressed his deepest gratitude and acknowledged collaborators and patrons who have supported The Lab throughout its many stages of growth, which has included several signature projects that will be expanded upon this year.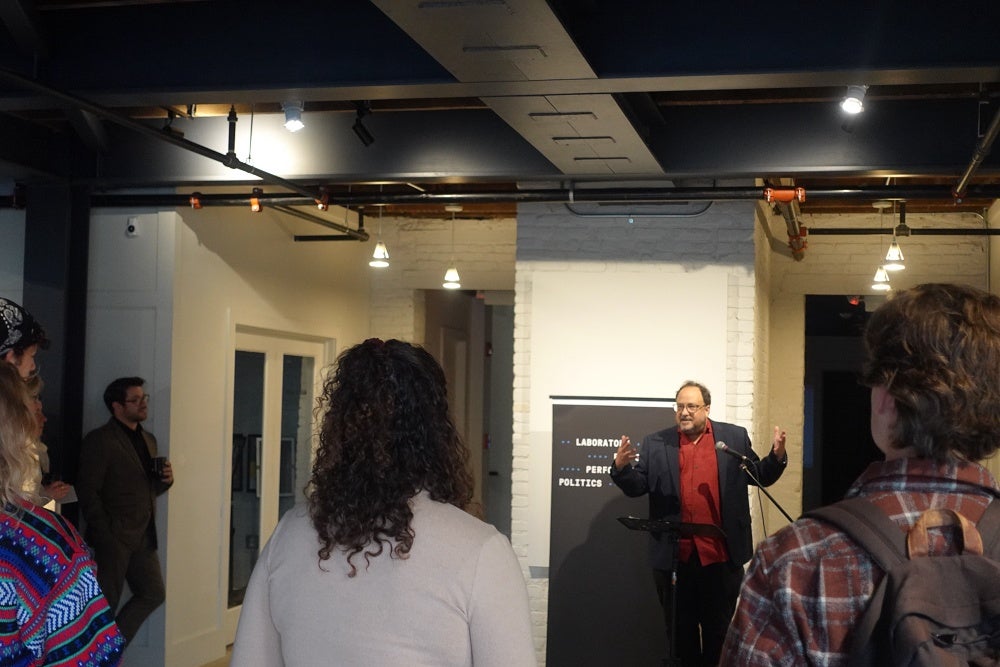 Recognizing milestones was the unofficial theme for the evening  as Emma Jaster was officially announced as Associate Director of The Lab. Emma assumes this role after serving as the Global Lab Fellows Manager and resident movement artist for 2 years. Following this announcement, Ersian François, General Manager/Associate Producer, officially welcomed attendees to the space and introduced The Lab's growing team.
 William Hammond, our student fellows coordinator, introduced the newest cohort of student fellows, who will meet regularly and will be an integral part of Lab activities for this upcoming year. The Lab's Student Fellows program provides a space for student-led collaboration and workshopping. The Fellows Program supports the creativity of Georgetown students working at the intersection of politics and performance, while keeping students connected to the ongoing work of The Lab. Student fellows in attendance had the opportunity to meet fellows from previous years and exchange stories. They also had a chance to tour the building and familiarize themselves with their new home.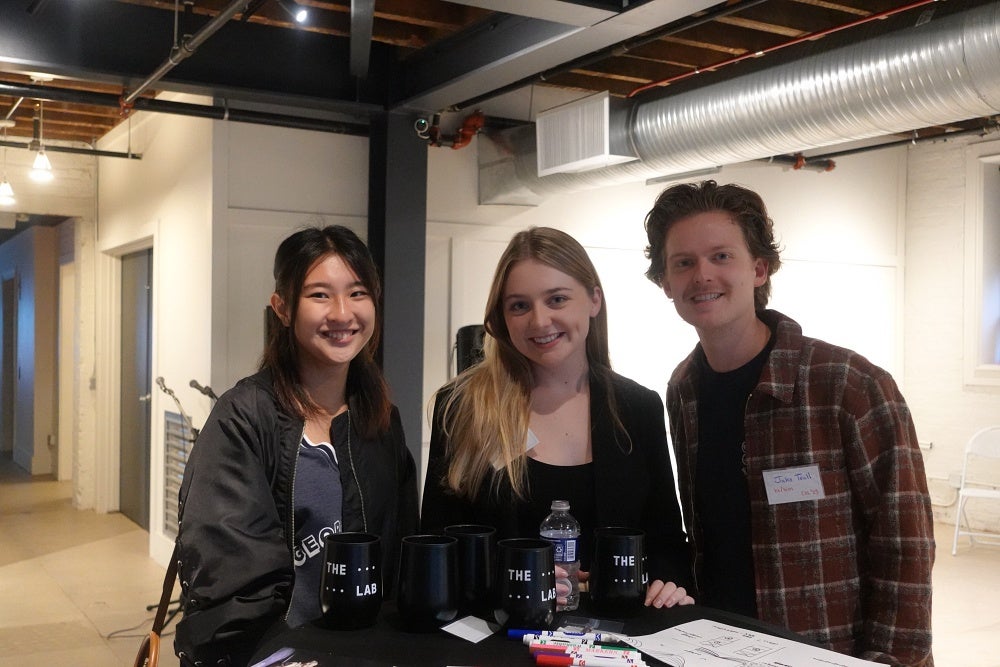 The historic Fillmore School will house The Lab's offices, library, conference room, multimedia room, and rehearsal and space. The best way to get to The Lab is by the stairs. It is more work, but you will be rewarded with peaks of other resident artists diligently at work in their studio spaces and a grand dance studio on the second floor. We highly recommend taking a moment to look out the windows to enjoy the skyline view of Georgetown.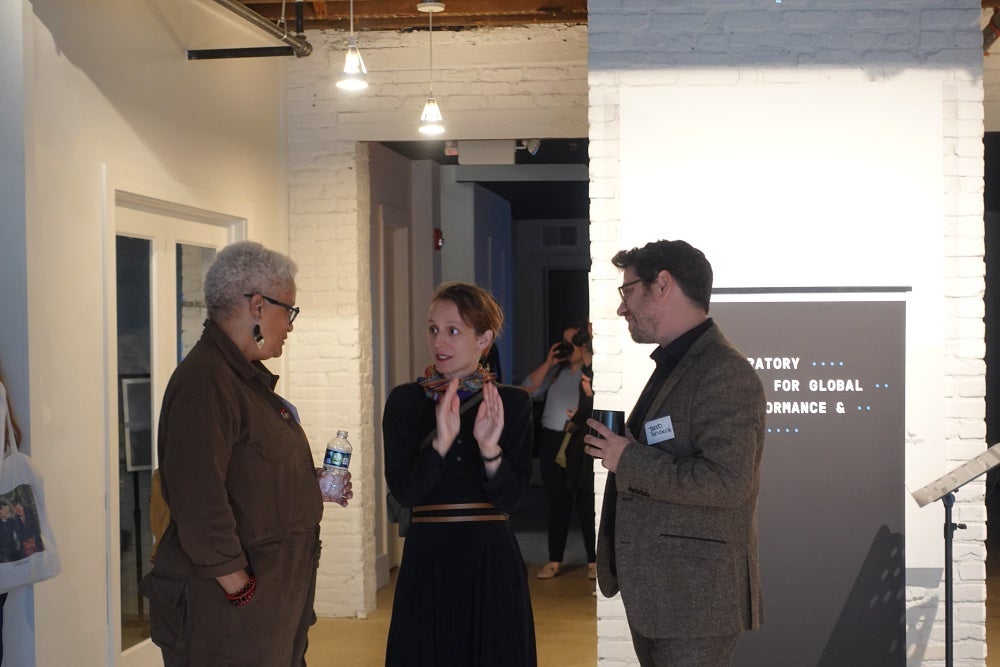 The Lab team is thrilled to have this exciting creative space, a community of fellow artists to enjoy the space with, and our supportive friends, student fellows, donors, and Georgetown community. 
The Lab's 2022-2023 programs and offerings include original plays, workshops, courses, and student-led collaborations.  Remember This: The Lesson of Jan Karski, an original play about Georgetown Professor and Holocaust witness is off to Berkeley Repertory Theatre in December, following a critically acclaimed run at Theatre for a New Audience this October. There will also be an upcoming tour in Poland in winter, and the opportunity to see the award-winning feature film, Remember This, which is now showing at leading Film Festivals around the world. 
Additionally, The Lab's In Your Shoes is poised for expansion with it being offered as a spring course in 2023, and the creation of an In Your Shoes Research and Practice Center.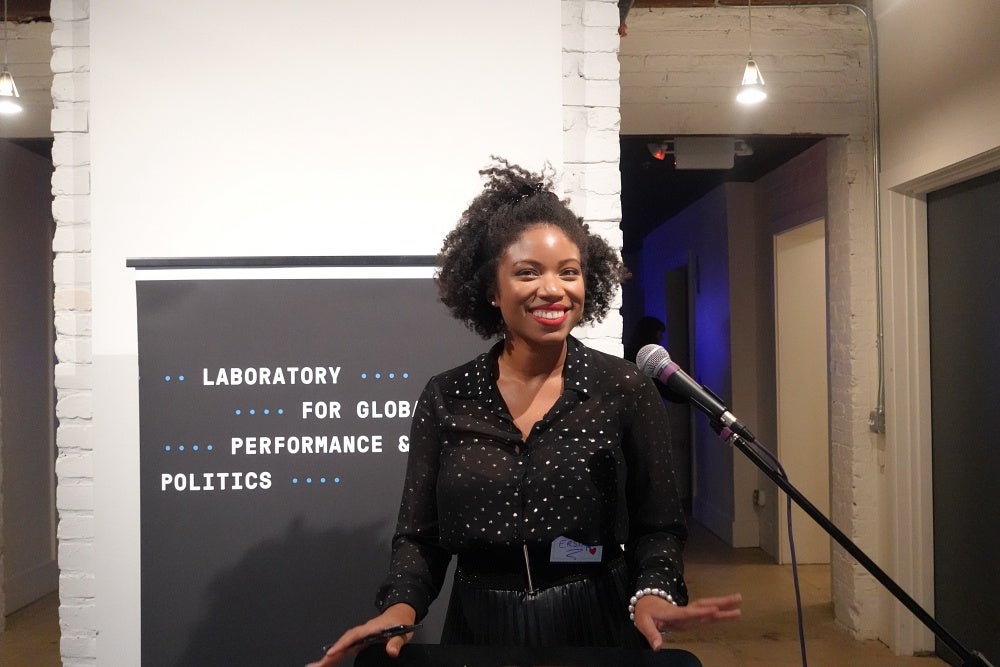 In Sickness & In Health, about the impact of the COVID pandemic in dialogue with the great flu pandemic of 1918, will have a spring course offering leading up to a workshop and original performance in collaboration with the Georgetown School of Health, Global Health Initiative, and Mosaic Theater Company.
Other projects to look out for this year include a winter on-campus premiere of Here I Am. The original performance, which first premiered virtually in spring 2021 was developed at The Lab by Mélisande Short-Colomb, Community Engagement Associate and descendant of the GU 272, Derek Goldman (direction) and Jared Mezzochi (multimedia design). Here I Am challenges participants to reckon with their histories and imagine the future of racial justice.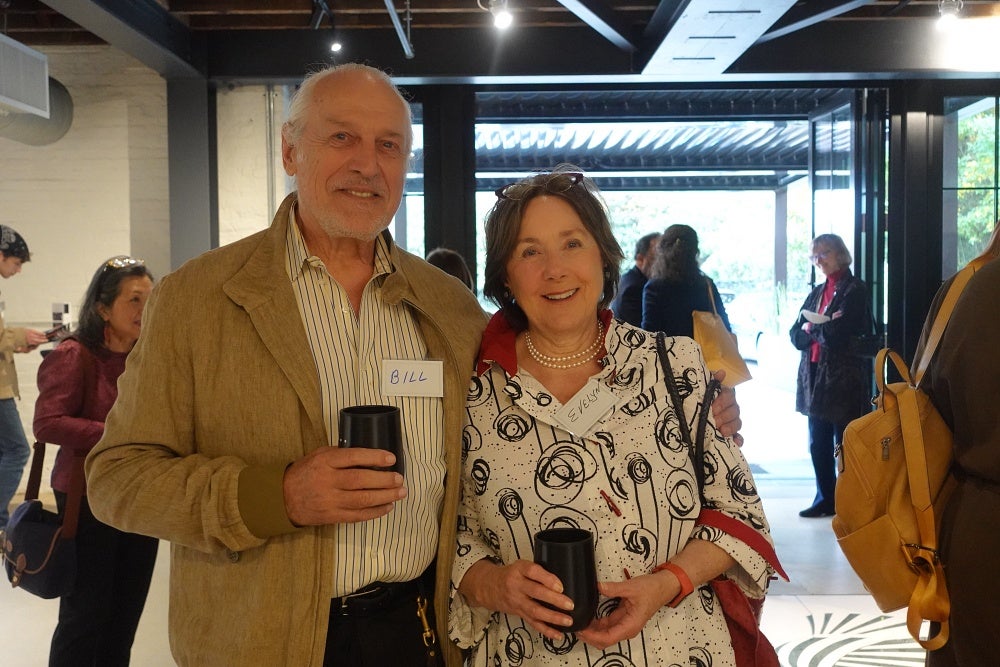 We Hear You – A Climate Archive, a storytelling project around sustainability and climate change, as well as Ferry Tales, will be part of the RiverRun festival at The Kennedy Center this spring. Please find our calendar below for more details
For information on upcoming performances and projects, please check out our Current Projects page.
2022-23 Calendar Highlights
November

Student Fellows begin

Here I Am: premiere of documentary film, I Am the Bridge & The Third Act Book Release

Remember This tours film festivals

COP 27, "Climate Forward" in Egypt

December

Remember This at Berkeley Repertory Th.

Kosziusco Foundation honors the creators of Remember This

Body in Global Politics class showings

January

Here I Am @ Georgetown 

Spring course offerings:

*In Your Shoes w Prof Njaka & Jaster

*Empathy & Embodiment w Prof. Jaster

*In Sickness & In Health w Prof. Goldman

*Climate Storytelling course TBA

February

Remember This in Poland

In Your Shoes US-China Dialogue 

March-April

Remember This film screenings in DC

Lab/ Earth Commons Convening with artists & climate activists; collaboration with Kennedy Center on RiverRun Festival

We Hear You development w students

May

In Sickness & In Health

workshop w/Mosaic, Global Health Initiative, School of Health

June

Global Fellows culminating residency