The first Lab Fellows cohort consisted of ten pathbreaking artists who exemplify radical diversity in geography, socioeconomic status, race, religion, gender, sexual preference, national origin, politics, and so on. Fellows hailed from Cambodia, Colombia, Palestine, Syria, the US, Zimbabwe, and elsewhere. They are actors, directors, writers, clowns, scholars, producers, activists, dramaturgs, educators, and community leaders, all of whom hold a range of complex identities as artists, activists, professionals, and people. 
Meet the 2017-2019 Cohort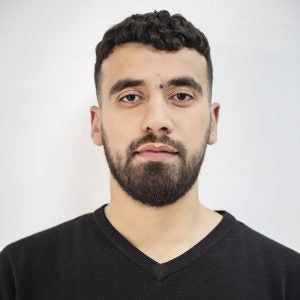 FAISAL ABU ALHAYJAA
Faisal Abu Alhayjaa, the youngest of ten, was born in the Jenin Refugee Camp in Palestine. Faisal realized his passion for theater after watching the documentary Arna's Children, directed by Juliano Mer-Khamis. When Juliano opened an acting school as part of the Freedom Theatre in Jenin Refugee Camp, Faisal became one of the first students to join. After graduating, he served a resident artist in Freedom Theatre for the next five years and taught the next generation of acting school students. In 2012, he joined Red Noses International as a clown to bring laughter into children's hospitals across the West Bank where he found and experienced the power of laughter. In 2018, Faisal toured the UK performing Showtime from the Frontline with comedians Mark Thomas and Alaa Shehada.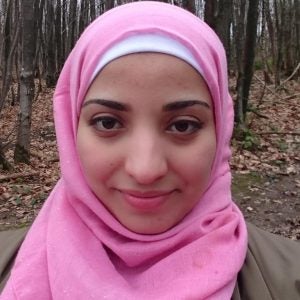 REEM ALSAYYAH
Reem Alsayyah was born in Damascus, Syria as the third of eight children. She studied networking engineering at the University, and in 2012, with only three exams left until graduation, Reem was forced to flee Damascus and was unable to complete her degree. The War in Syria forced Reem and her family to cross the border into Jordan and to take on a new name: "refugee". In Amman, she worked as a secretary and an interpreter. She also volunteered at UNICEF and on many projects supporting refugees (primarily children and women). Her first experience in theater was when she participated the workshop and performance of Syria: The Trojan Women. Although the cast was denied visas to perform at Georgetown University and Columbia University in 2014, she still participated and shared her story via Skype from Amman. The cast has performed the play in Switzerland and the UK (under its new name The Queens of Syria) in a critically-celebrated tour that included stops at the Young Vic and Edinburgh, and she has had the opportunity to share how the war impacted her life with thousands of audience members. She served as the lead coordinator for an Arabic version of Oliver by Lionel Bart, performed by children refugees from Syria, Iraq, Jordan, and Palestine. Currently, Reem is studying BIT online at Amity University in the United Kingdom after receiving a scholarship from the European Union and British Council, and hopes to continue to work with refugee children in theater.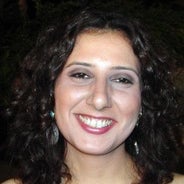 JUMANA AL-YASIRI 
Jumana Al-Yasiri was born in Damascus, Syria. She is the daughter of an Iraqi filmmaker and a Syrian-Palestinian actress. As a child, she enjoyed accompanying her mother to rehearsals; this is how she first learned that theater can bring understanding and answers to political and social issues, and that what happens on stage has the power to change the lives and perceptions of both the artist and audience. Jumana has over fifteen years of experience designing and implementing residencies, music festivals, theater productions, conferences, grants, and training programs for artists and cultural practitioners. She is a Paris-based performing arts manager, curator, panellist, researcher and translator, working between Europe, the Middle East, North Africa, and the United States. In 2015, Jumana was appointed as the Middle East and North Africa Manager at the Sundance Institute Theatre Program, co-leading the development and the implementation of the program's outreach in the region and beyond. Jumana holds a BA in Theatre Studies from Damascus Higher Institute for Dramatic Arts, and an MA in Comparative Literature from the University Paris VIII. In 2012, she met Arab-American poet and visual artist Etel Adnan, and since then she's been in conversation with her and researching her work.
CAITLIN NASEMA CASSIDY
Caitlin Nasema Cassidy was born in a suburb of Boston and raised between there and the Arab world. She is the daughter of seven-sea-sailing hippies Tom Cassidy Jr., the eldest of a large Irish Catholic family, and Joan Kelley, the youngest of a Lebanese and Syrian family. Caitlin fell in love with the performing arts early in life, and grew up studying acting, piano, voice, and dance after school. She received her BA from Georgetown in government and Arabic, and was a recipient of the Theatre and Performance Studies Department award for Excellence Across the Performing Arts. Upon graduating from GU, she journeyed to London, where she earned a master's degree in acting from East 15 and completed a residency at Shakespeare's Globe Theatre. Caitlin has designed and implemented theatre-based curricula in Saudi Arabia, Tunisia, and Puerto Rico, served as Language and Culture Fellow with AMIDEAST, and devised performance for UNESCO's World Theatre Conference as well as India's International Theatre Festival. Caitlin has performed at Williamstown, Chautauqua, Berkshire Playwright's Lab, Disney World, Lincoln Center, The Lark, and Playwrights Horizons, as well as with Epic Theatre Ensemble, Pig Iron, The Civilians, Synetic, and Noor. She is Co-Artistic Director of LubDub Theatre Company.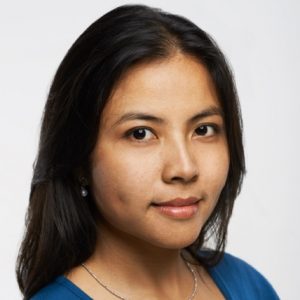 CHANKETHYA "KETHYA" CHEY
Chankethya "Kethya" Chey was born in Phnom Penh, Cambodia. The daughter of political figures, Kethya dreamt of being an ambassador or prime minister, but not a dancer. She began to study classical dance at the age of five, and was part of a tour to Europe at the age of nine. Since then she has never stopped dancing, and has performed with the Cambodia Royal Ballet Troupe touring Europe and Asia. She received a bachelor's degree in the Faculty of Choreographic Arts from the Royal University of Fine Arts in Phnom Penh, and a bachelor's degree in English from the Royal University of Phnom Penh. After thirteen years of dancing and creating pieces that engage both personal and political history, she encountered contemporary dance for the first time by participating in a Southeast Asian dance project called "Realizing Rama." The experience changed her life. She was intrigued by the freedom, the freshness, and the creativity that arose out of the new dance style. This inspired her to go to UCLA for a three-month choreography and arts management fellowship where she was exposed to different dance forms. She then received a Fulbright scholarship to obtain her MFA at UCLA. She returned to Cambodia in 2014 and became the Artistic Director of Amrita Performing Arts.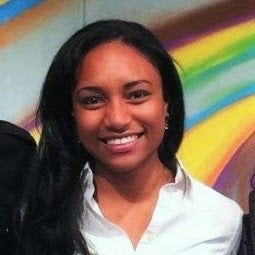 VELANI DIBBA
Velani Dibba was born in Palo Alto, California to a West African immigrant and a first-generation Polynesian-American. She is the eldest of five children in a family of Muslim, Catholic, Mormon, Methodist, California-liberal, Texas-conservative, Polynesian, Caucasian, Asian, and African heritage, and is exceedingly grateful to this family for teaching her the importance of acceptance. She lived in California for the first ten years of her life before moving to The Gambia in West Africa for three years. During her sophomore year of high school, she studied abroad in Maddaloni, Italy and taught herself Italian while attending school with her host sisters. Throughout these relocations, she developed a passion for learning about different ways of life and an immense appreciation for the cross-cultural communicative power of art. During her time as an undergraduate at Georgetown University she was a Culture and Politics major in the School of Foreign Service at Georgetown University. She served on the board of Nomadic Theatre, and as a director, producer, and stage manager in DC. Velani seeks to create theater that questions our understanding of those who are different from us, and reaches across our erected borders to further our understanding of the universal human experience.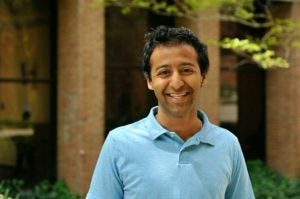 ASIF MAJID
Asif Majid was born outside Baltimore, MD. His mother grew up in Tanzania on the shores of Lake Victoria, and later became an avid gardener and public health expert. His father grew up in northern Pakistan as a poetry enthusiast and budding engineer. As an infant, Asif enjoyed playing pots and pans at his mother's feet, resulting in a lifelong passion for performance that has led him to mosques, schools, churches, cafés, festivals, treetops, concert halls, and community centers. He graduated summa cum laude, Phi Beta Kappa, and valedictorian from the University of Maryland, Baltimore County, where he designed his own major focusing on peace and conflict. Asif then earned an MA with distinction in Conflict Resolution from Georgetown University, during which time he devised and assistant directed Generation (Wh)Y: Global Voices on Stage at The Lab. Currently, he is pursuing a practice-based PhD in Anthropology, Media, and Performance at The University of Manchester, for which he is doing an ethnography of devising theater with British Muslim youth. As an educator, Asif has engaged thousands of young people in the United States and abroad through summer programs, Model UN activities, and work at Arena Stage, Seeds of Peace, and Johns Hopkins University's Center for Talented Youth, using online and theatrical simulations to develop their understandings of racism, identity, and conflict. Asif now also works as the Co-Director of The Lab Fellows 2020/2021 Cohort!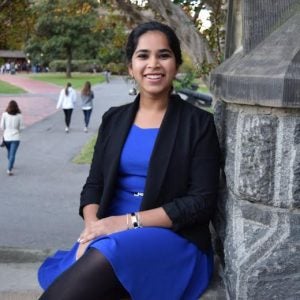 DEVIKA RANJAN
Devika Ranjan is a first-generation Indian-American. Born in Nashik, Maharashtra and raised all over the United States, Devika found her roots in her family as they moved from the mountains, to the prairies, to the shining sea. Her first forays on stage were jugalbandis, entwined performances of Bollywood dance and classic American musical theatre to interpret her identities and cultural crossings. Devika studies Culture and Politics at Georgetown University's School of Foreign Service with a self-designed concentration in "Human Rights in Crisis"; during her undergraduate years, she has conducted research on the India-Pakistan and Israel-Palestine borders to understand the nuances of human rights in these zones of exception. She performed in Amrika Chalo (Destination: USA) and Generation (Wh)Y: Global Voices on Stage as part of The Lab's Myriad Voices Festival. After translating in a medical clinic for refugees in Germany and conducting theatre workshops for women displaced by border violence in Jammu and Kashmir, Devika's interest in expression and displacement has led her to an interdisciplinary focus on theatre and international migration. In the fall of 2017, Devika began her MPhil in Sociology at Cambridge as a Marshall Scholar this fall. She will then continue to study theater in the UK.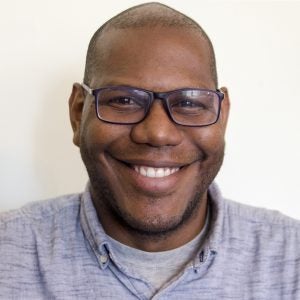 MANUEL VIVEROS
Manuel Viveros was born in Cali, Colombia. His single mother worked as a teacher in a rural school for over 25 years. His family was part of the Afro-Colombian migration to the cities in search of better living conditions. He grew up dreaming of being a professional soccer player, but theater was the space where he found himself. He studied theater at the Universidad Del Valle, where he was the first Afro-Colombian to star at the Teatro Colón de Bogotá, Colombia's National Theater. Within seven years, he oversaw the program ​Jóvenes Creadores del Litoral​, through which he opened the first university theater program at the Universidad Del Valle in Buenaventura. He later became the director of that theater program where he promoted the arts in the community and helped young people out of violent communities. He served as the Artistic Director of Corporacion Telon de Chonta in Buenaventura, a space for community leaders to transform the reality of the Afro-Colombian community. He has a Master's degree in Government from ICESI University, and a specialization in Arts Education (Culture and Citizenship) from the Organization of Ibero-American States.
Read Manuel's latest Medium Blog post @TheLabGU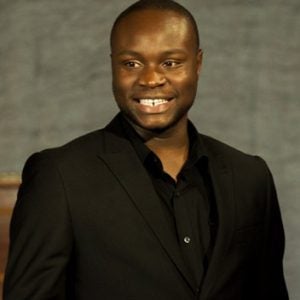 GIDEON JEPH WABVUTA
Gideon Jeph Wabvuta was born in Harare, Zimbabwe, the oldest son of an electronics technician and a former teacher. He grew up in Mbare, a ghetto in Harare, where his love for the arts was born. He grew up with dance and theater around him, but only participated briefly as a writer when he was 16. A few years later he returned to the arts as a performer and writer at a community theater group in Mbare. This strengthened his love for the arts, and led to him enroll at the University of Zimbabwe where he received arts training as an actor and writer. During his time in University, he worked with a Zimbabwean-American organization Almasi Arts as an actor, writer, and director. This resulted in him being invited to the Ojai Playwrights Conference where he wrote and performed his solo show Mbare Dreams. Soon after graduation, he joined Savanna Trust, where he was part of a troop of actors that went around the country performing on issues that include, human rights, gender equality, poverty alleviation, and domestic violence. He is currently living in the US where he is receiving his MFA in Dramatic Writing at the University of Southern California.
Read Gideon's latest Medium Blog post @TheLabGU