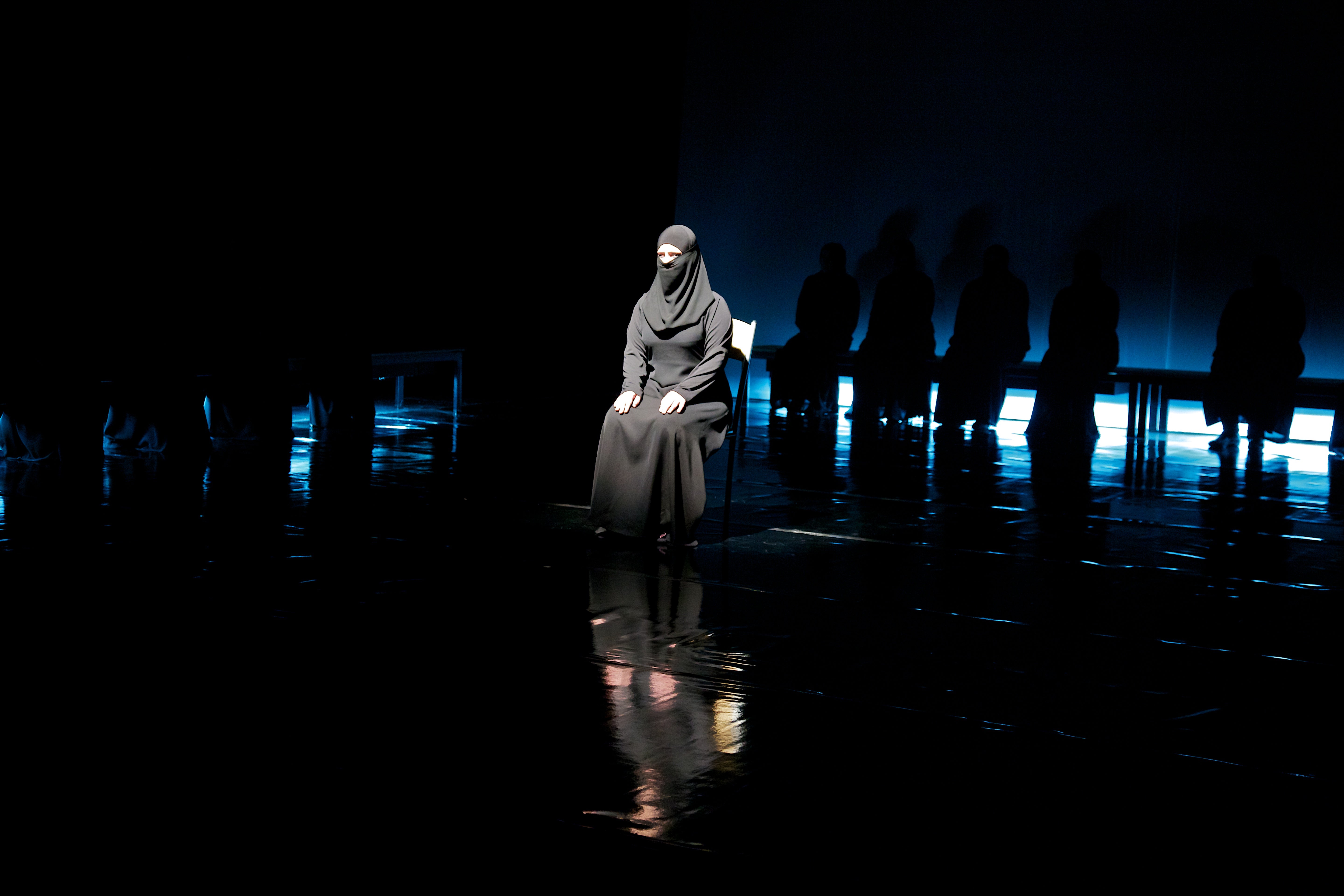 Voices Unheard: Syria: The Trojan Women Summit
The Lab was scheduled to host this internationally celebrated production of Syria: The Trojan Women, performed by an extraordinary group of women refugees forced to flee their homes in Syria, and weaving their personal testimonies around Euripides' classic text.
Despite many months of constant efforts and extraordinary advocacy on the women's behalf from a wide range of top officials, ambassadors, and legal experts, the US Bureau of Consular Affairs denied the visa applications of the women performers.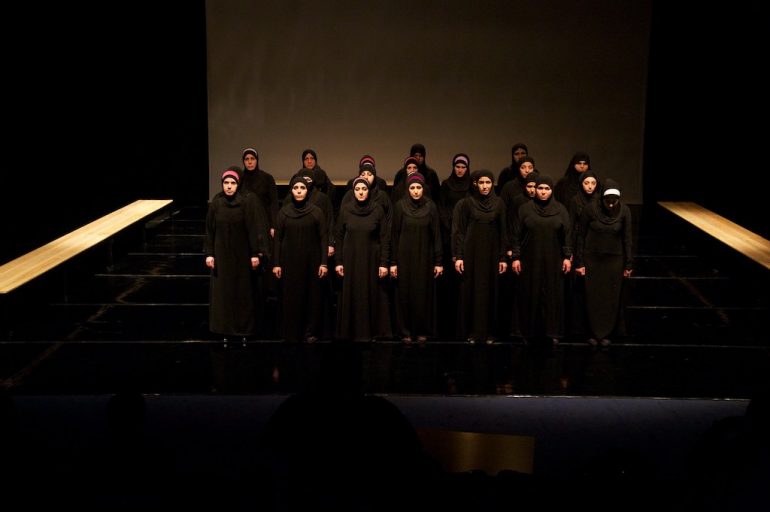 Instead, The Lab presented a one-time event, which included high-quality recorded excerpts and behind-the-scenes documentary footage from the process; live discussion with the women (via Skype from Amman) and with other members of the project's artistic team, including leading Syrian director Omar Abu Saada (via Skype from Beirut); and discussion with leading policy experts and artists about the political realities in the region and the role of art as a humanizing force.
The Summit played to an overflow audience, poignantly seated on the set that had been built in Washington, DC. A later version of this production entitled Queens of Syria was produced and toured throughout the UK to rave reviews and sold-out houses in the summer of 2016. The Lab has stayed closely connected to the project and to the women (including original cast member and current Lab Fellow Reem Assayyah).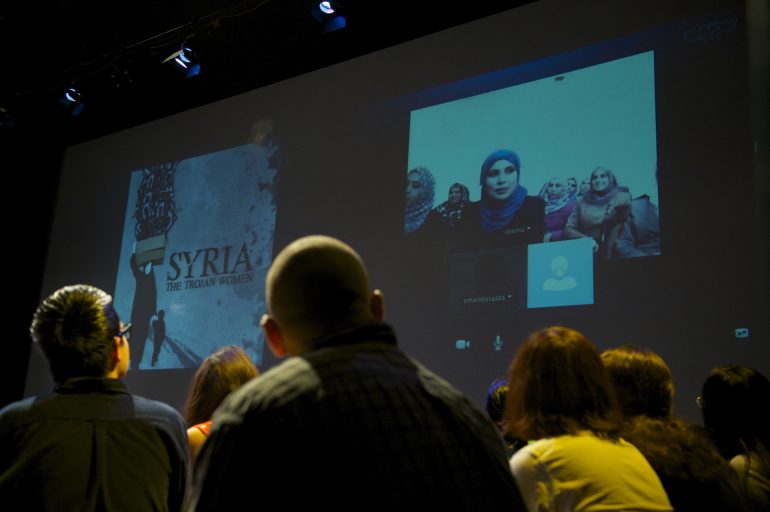 The Summit included:
Honey Al Sayed, Creative Consultant, Radio Host & Producer; Co-founder, SouriaLi Radio; member of The Lab's Think Tank
Faisal Al-Juburi, Executive Director, Bridges of Understanding
Dale Gavlak, BBC and CBS Correspondent in Amman
Faysal Itani, Resident Fellow, Rafik Hariri Center for the Middle East, Atlantic Council
Hind Kabawat, Senior Program Officer, United States Institutes of Peace, Syria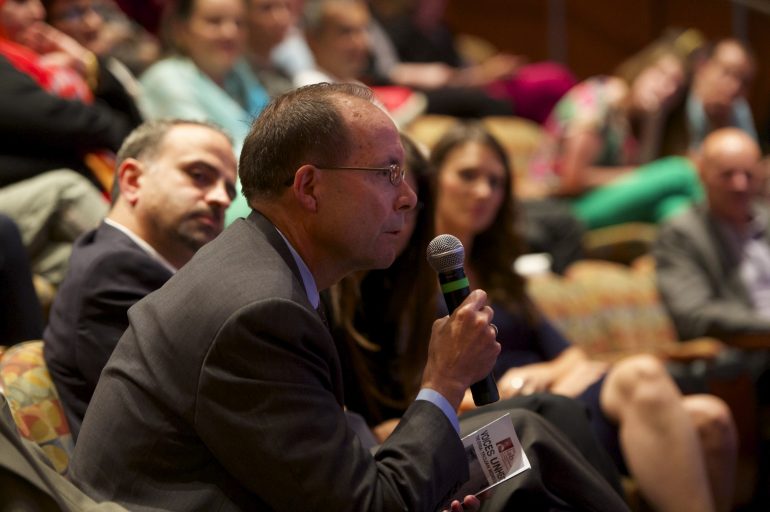 Voices Unheard: Syria: The Trojan Women Summit was part of Myriad Voices: A Cross-Cultural Performance Festival, which was made possible in part by a grant from the Association of Performing Arts Presenters; Building Bridges: Campus Community Engagement Grants Program, a component of the Doris Duke Charitable Foundation and Doris Duke Foundation for Islamic Art. The festival was also presented in collaboration with the Berkley Center for Religion, Peace & World Affairs, Bridges of Understanding, and the GU Department of Arabic and Islamic Studies.
Watch the livestream of Voices Unheard: Syria: The Trojan Women Summit, courtesy of HowlRound TV: