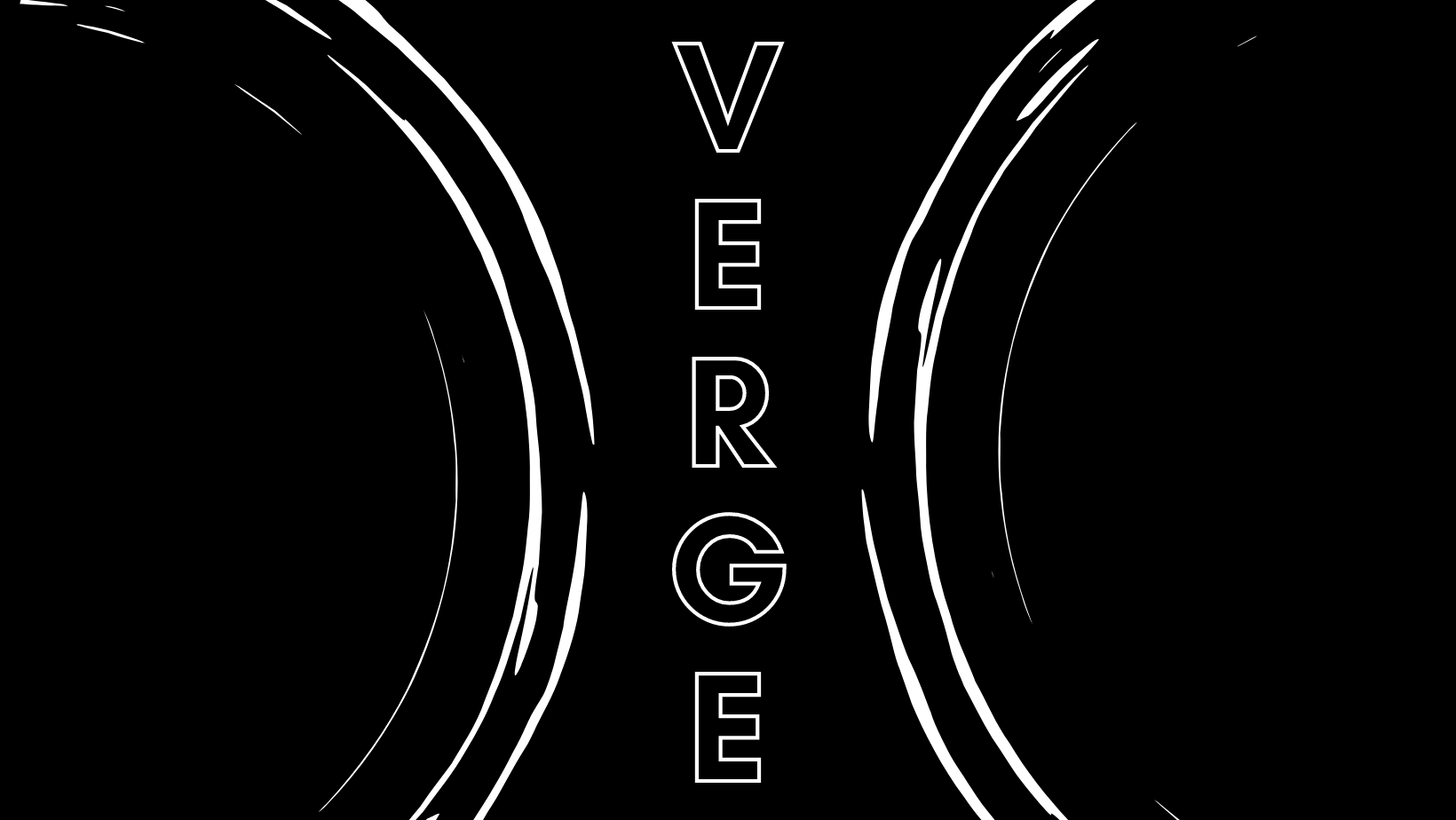 Verge: A Student Arts and Politics Festival
Verge is a new student arts and politics festival, created through the first cohort of student lab fellows for other creative and engaged youth across the globe. This festival brought together students interested in the intersection of politics and the arts, featuring discussions on specific topics in the field, live performances and films from our student fellows, and online pieces.
Read "The Lab's New Greenhouse" by Kate Foster about VERGE and the student fellows.
The festival took place virtually May 8-9, 2021.
Featured Project: Art for our Lives, by Kate Wagner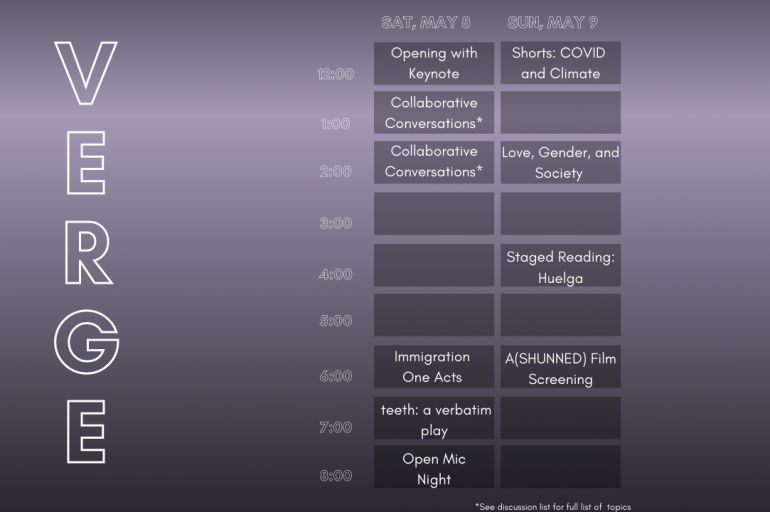 May 8
12:00PM: Opening Ceremonies featuring youth leaders in performance and politics with a brief meet and greet across schools
1:00PM: Collaborative Conversations Round 1
Discussions will be facilitated by student fellows and interactive between all participants! We hope these conversations can serve as spaces to speak about each topic. You may attend one conversation per round.
Humor and Politics
Activism and the Arts
Diversity and Inclusion
Censorship and the Arts
2:00PM: Collaborative Conversations Round 2
In Your Shoes: the performing one another approach
Memory, Storytelling, and Power
Accessibility of the Arts
Project Development
Art and History
6:00pm: Immigration One Acts 
One Act Al-Hol, written and directed by Karen Samy and William Hammond is about a child whose parents were deeply entrenched in the ISIS caliphate. The play explores the ways in which children reconcile with their parents ideologies and actions
Story of a Yemeni Immigrant, a play excerpt by Hoda Al-Haddad shares the experience of growing up in America as an immigrant
7:00PM: teeth, teeth, Kate Foster and team present a verbatim play excerpt about people's relationship to teeth from around the world
8:00PM: Open Mic Night is an opportunity for the poets, musicians, and stand up comedians among us to showcase their work in the company of festival participants. All attendees are welcome to participate
May 9
12:00PM: Shorts: COVID and Climate featuring a 10min short film by Jameson Nowlan about the way COVID has impacted our lives and a short by Thea Flanzer reflecting on the climate change movement tackling the question: Who's to blame? Stick around after for discussions on both topics and the role of film in addressing each issue.
2:00PM: Love, Gender, and Society will feature a staged reading of a play, "Dangling a Carrot," by Sarah Martin and excerpt of a film, "The Director" by Sophia George.
"The Director" an excerpt of a film by Sophia George, focusing on the topic of abuse of power in the environment of the cut-throat high school theatre community
4:00PM: Staged Reading: Huelga This play, by Catherine Shonack, deals with themes of anti blackness in the Mexican American community, racism in the larger community, problems with refusing to integrate wealthy schools, disparities in education in relation to socio economic status, activism vs. electoral politics, and the power of activism.
6:00PM:  A (SHUNNED): A Film on the Lived Experiences of Georgetown's AAPI Community by Dennese Mae Javier, Jenni Loo, and Elizabeth Park with a post-film discussion
Skip to content