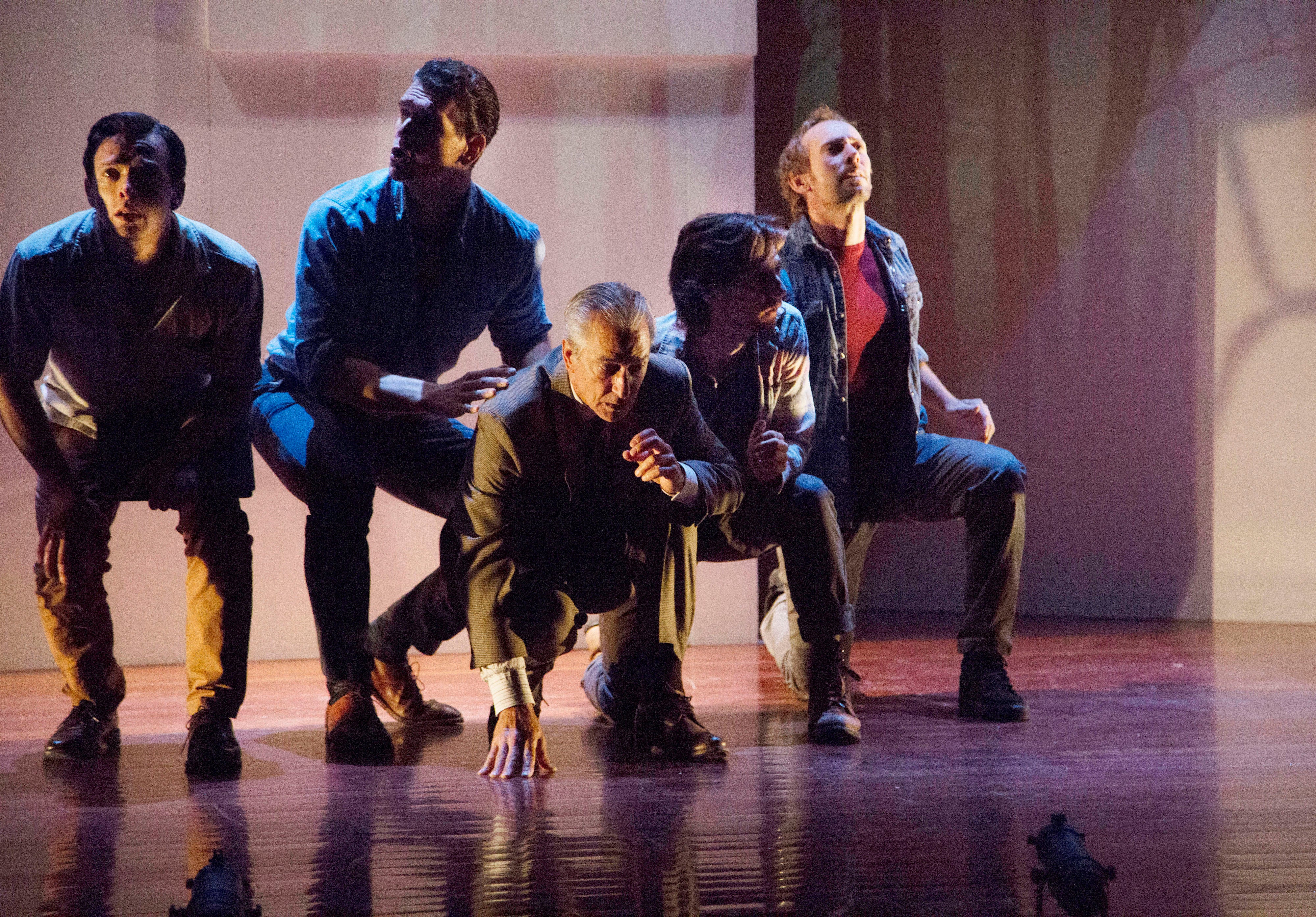 Production History
Production History
April 2014: My Report to the World, the first iteration of what is now Remember This, is first presented as part of the Karski Centennial Celebration in Gaston Hall at Georgetown University. This version of the play starred David Strathairn, but unlike Remember This it featured an ensemble cast of Georgetown students.
October/November 2014: My Report to the World is performed in Warsaw as part of the opening of the Museum of the History of Polish Jews.
December 2014: The play returns to Georgetown for a performance at Gonda Theatre. It also plays on Theater Row in New York City.
June/July 2015: A three-week residency in New York, produced in partnership with the Museum of Jewish Heritage in NYC and the United States Holocaust Memorial Museum in DC, is a great success. This residency includes a one-night-only performance at the Shakespeare Theater Company's Sidney Harman Hall in DC.
February 2016: My Report to the World is performed for the last time in its original version at McCarter Theatre in Princeton, New Jersey.
November 2019: Remember This: The Lesson of Jan Karski premieres at Gaston Hall as the featured performance of the SFS Centennial Celebration. A packed house, including House Speaker Nancy Pelosi and countless SFS alumni, respond enthusiastically to the production. This version, based on My Report to the World and directed by Derek Goldman, still stars Strathairn, but does not include an ensemble.
January 2020:  Remember This has its international premiere at Queen Mary University in London.
March 2020: Planned performances in Scotland, Poland, New Jersey, and Washington, DC are put on hold by the Covid-19 pandemic.
July 2020: A film version of Remember This, by Emmy Award-winning filmmaker Eva Anisko, is filmed in Brooklyn.
October 2020: 'Bearing Witness: The Legacy of Jan Karski Today,' a course built around Karski's life and Remember This, begins meeting.
November 2020: A virtual event featuring David Strathairn in conversation with House Speaker Nancy Pelosi attracts a large crowd. Strathairn and Pelosi discuss the Karski story and its relevance to the contemporary political moment.
Upcoming:
Oct 6-17 2021: The Lesson of Jan Karski @ Shakespeare Theatre Company
Fall 2021: Publication of illustrated volume Remember This: The Lesson of Jan Karski.