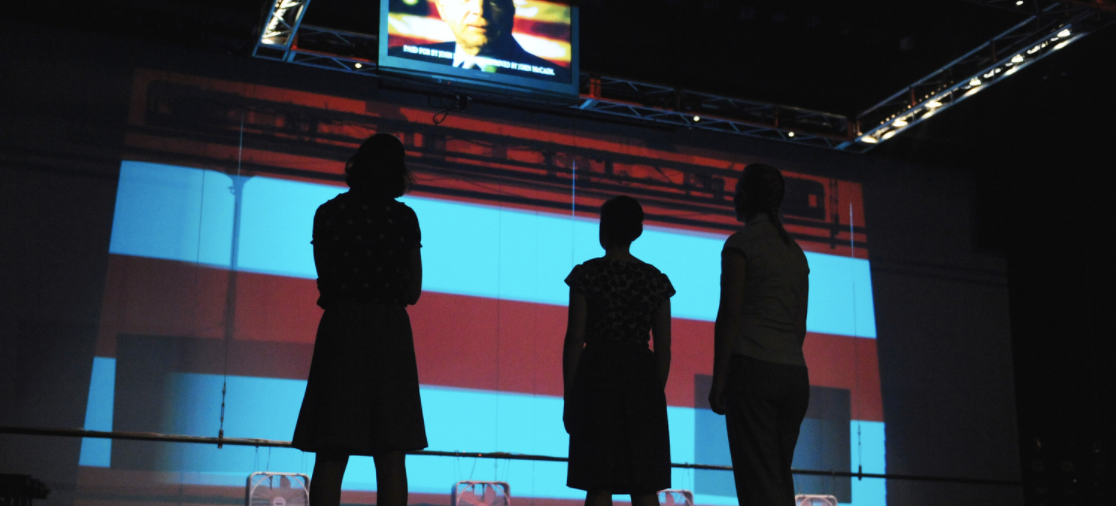 The Race, 2020
A Virtual Performance Event Presented by the Laboratory for Global Performance and Politics, Georgetown University's Theater and Performance Studies Program and Sojourn Theatre
As we hurtle toward what many are calling the most important election in living memory, The Lab is thrilled to be partnering with Sojourn Theatre and renowned civic-theatre practitioner and Lab Think Tank Member/ Artistic Associate Michael Rohd on this participatory theatrical event that explores critical questions about leadership and democracy through the voices of a diverse chorus of participating citizen-artists. The Race (described here in this Washington Post article from 2008) blends performance, call and response, question and answer, a global virtual chorus, dance and karaoke into a participatory exploration of what America wants in a leader. As part of a national festival supporting a dozen new productions of The Race at professional theaters and universities, The Race, 2020 revisits and updates the celebrated original 2008 Georgetown and Sojourn co-production of The Race, bringing together alumni cast from that production with current GU students, DC and national guests, and The Lab's Global Fellows.
You can view the one-time event here:
For more information about the festival visit their site page here.