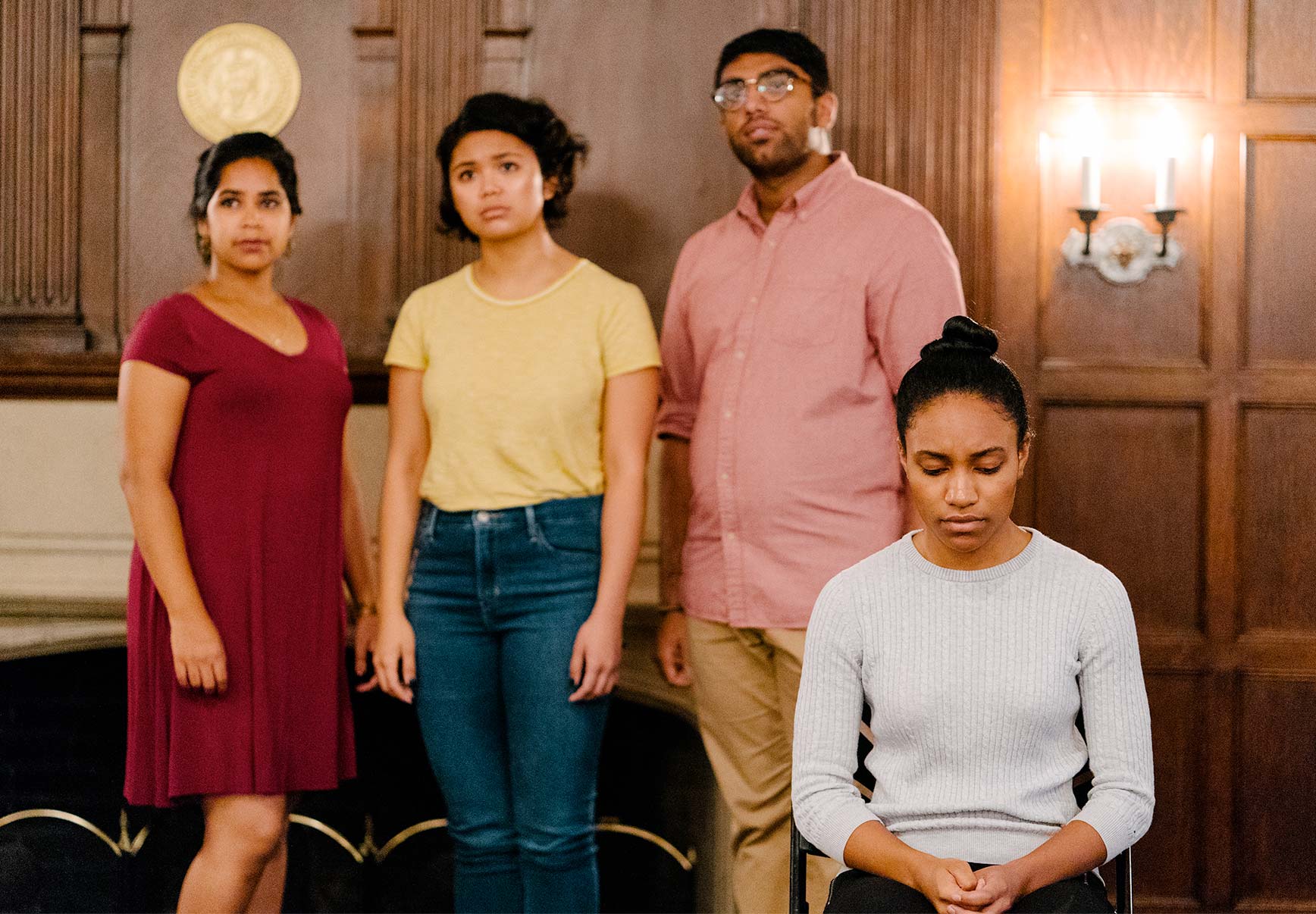 I Pledge Allegiance
In July of 2017, The Lab presented the play I Pledge Allegiance, devised and created by Lab Fellow Velani Dibba (SFS '17), Cristina Ibarra (COL '17), Lab TrailBlazers Ben Lillian (COL '18) and Aly Panjwani (SFS '19), and Lab Fellow Devika Ranjan (SFS '17), under the advisership of Lab Co-Director Derek Goldman, in Segovia, Spain at the UNESCO International Theatre Festival and World Congress. As this piece grows and develops, new voices have been brought into the fold, including Sarika Ramaswamy (SFS '18), who joined the cast in spring 2018.
The current Georgetown students and young alumni created this work from their personal insights on the experience of immigrant and first-generation Americans, and it was a sensation in Spain. It has since been invited to perform at festivals around the world including as a centerpiece of the Al-Bugaa Festival in The Sudan.
I Pledge Allegiance made its US debut on Tuesday, April 10, as part The Lannan Center for Poetics and Social Practice's Spring Symposium "We're In This Thing Together: Creative Coalitions in Devastating Times." In April 2018, I Pledge Allegiance also performed in Seattle, Washington as part of John Carroll Weekend 2018. Then, in June 2018, I Pledge Allegiance was performed at the Theatre Communications Group National Conference in St. Louis, Missouri. As evidence of its continued relevance to Georgetown's core mission, I Pledge Allegiance has performed also across Georgetown's campus.
Watch the full performance of I Pledge Allegiance.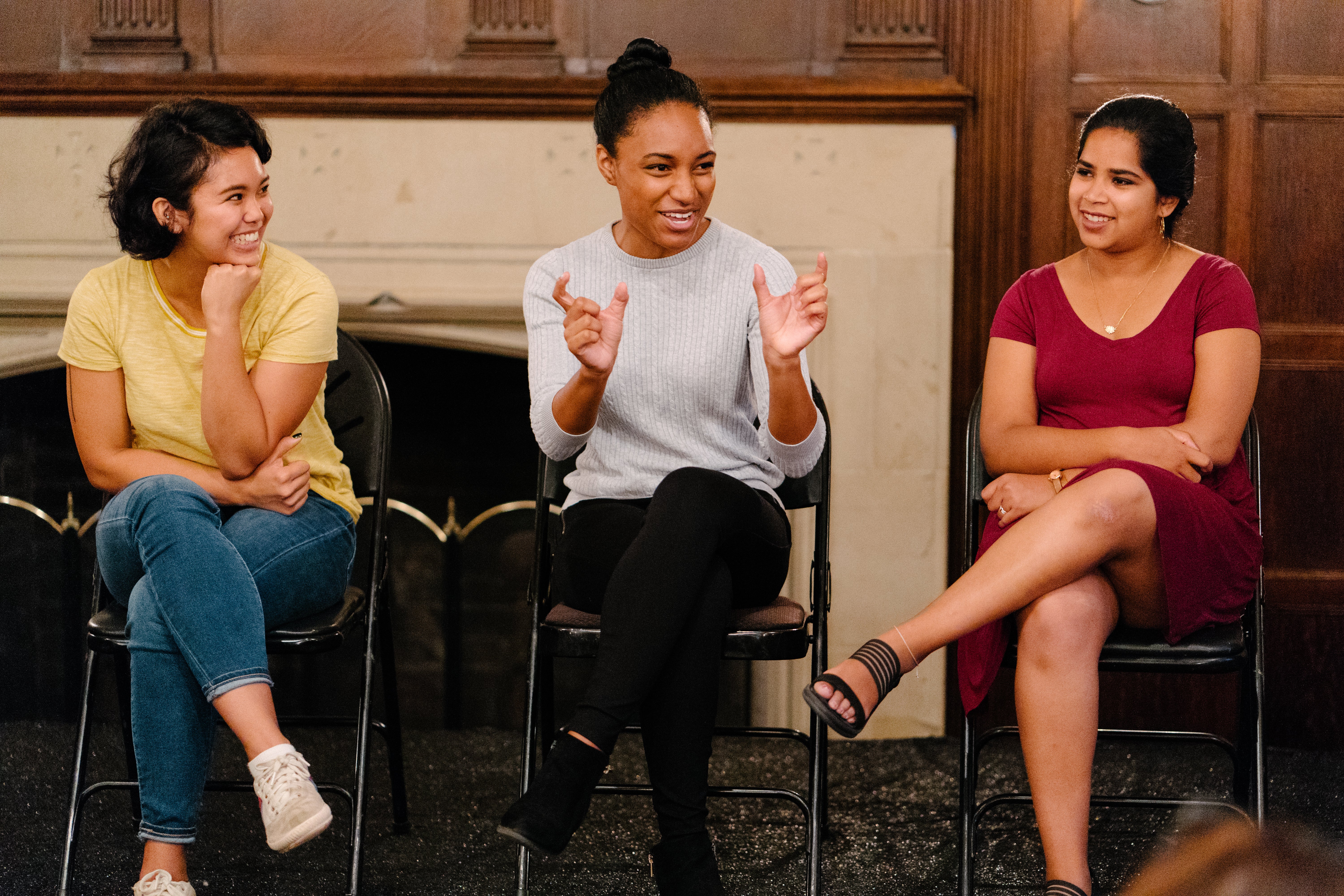 Members of the cast during a post-show talkback.