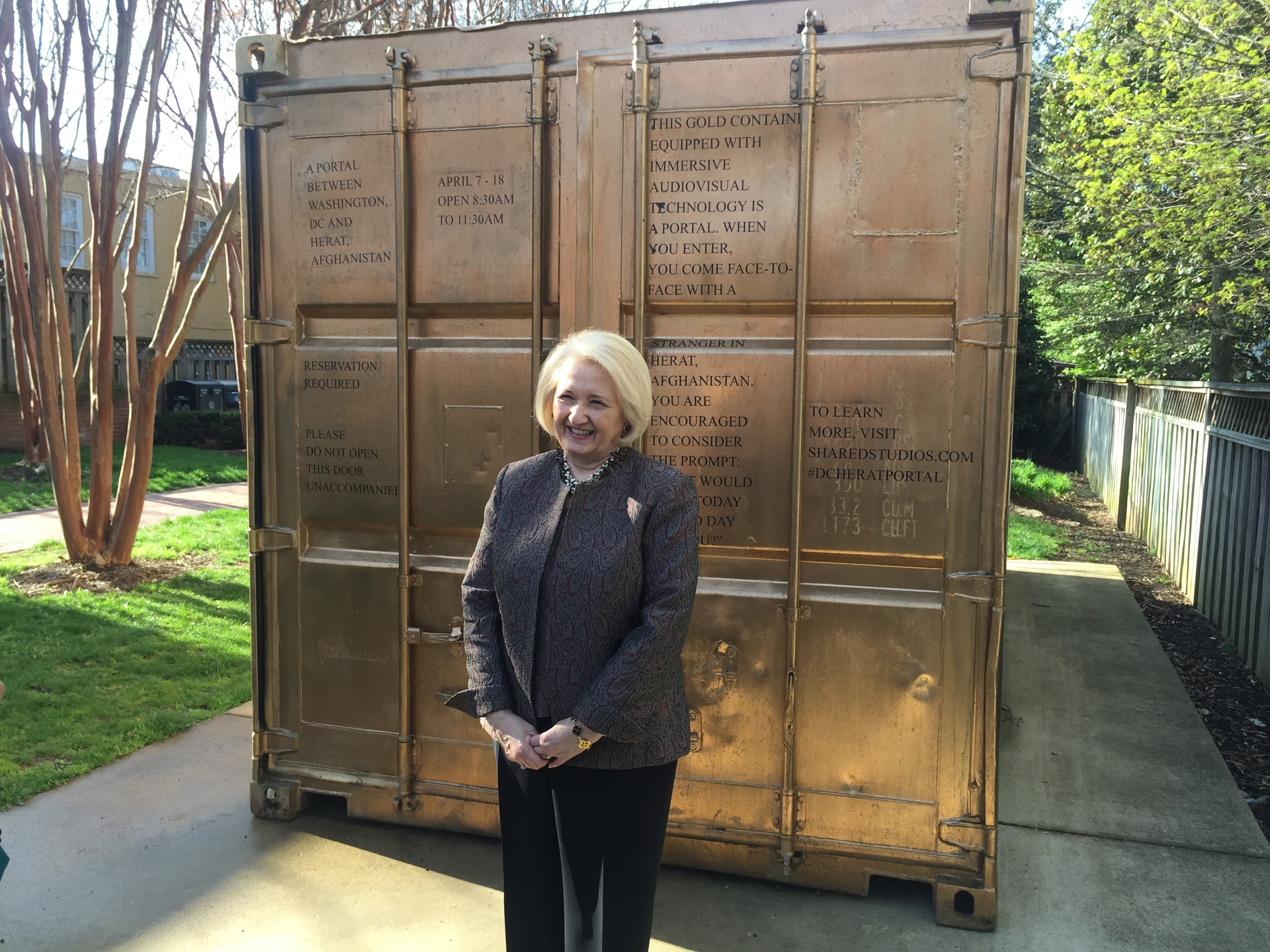 Portal
Portals enable individuals to come face-to-face with participants – full body – in a partner city across the world, conversing live as if in the same room. Created by the artist Amar C. Bakshi and his collective Shared Studios, Portals are gold shipping containers with immersive audio and video technology through which individuals in Washington, DC were able to have one-on-one conversations with artists, students, and citizens at Hariwa University in Herat, Afghanistan.
Participants can converse with a stranger in Afghanistan, beginning with the question, "What would make today a good day for you?"
The Lab was the first organization in the DC area to host a Portal, which took place in conjunction with Generation (Wh)Y: Global Voices on Stage. There was such demand for it among students, faculty and wider audiences in its Georgetown location that we extended its residency. The Portal was also used to host special dialogues and artist collaborations.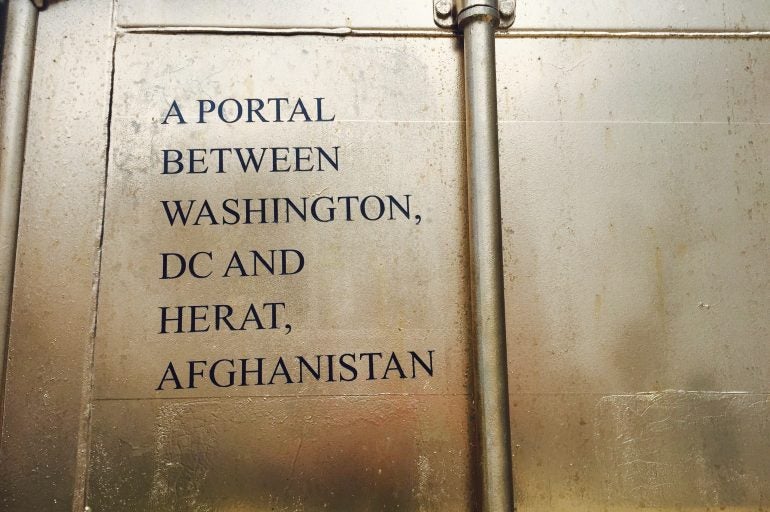 The Portal was part of Myriad Voices: A Cross-Cultural Performance Festival, which was made possible in part by a grant from the Association of Performing Arts Presenters; Building Bridges: Campus Community Engagement Grants Program, a component of the Doris Duke Charitable Foundation and Doris Duke Foundation for Islamic Art. The festival was also presented in collaboration with the Berkley Center for Religion, Peace & World Affairs, Bridges of Understanding, and the GU Department of Arabic and Islamic Studies.