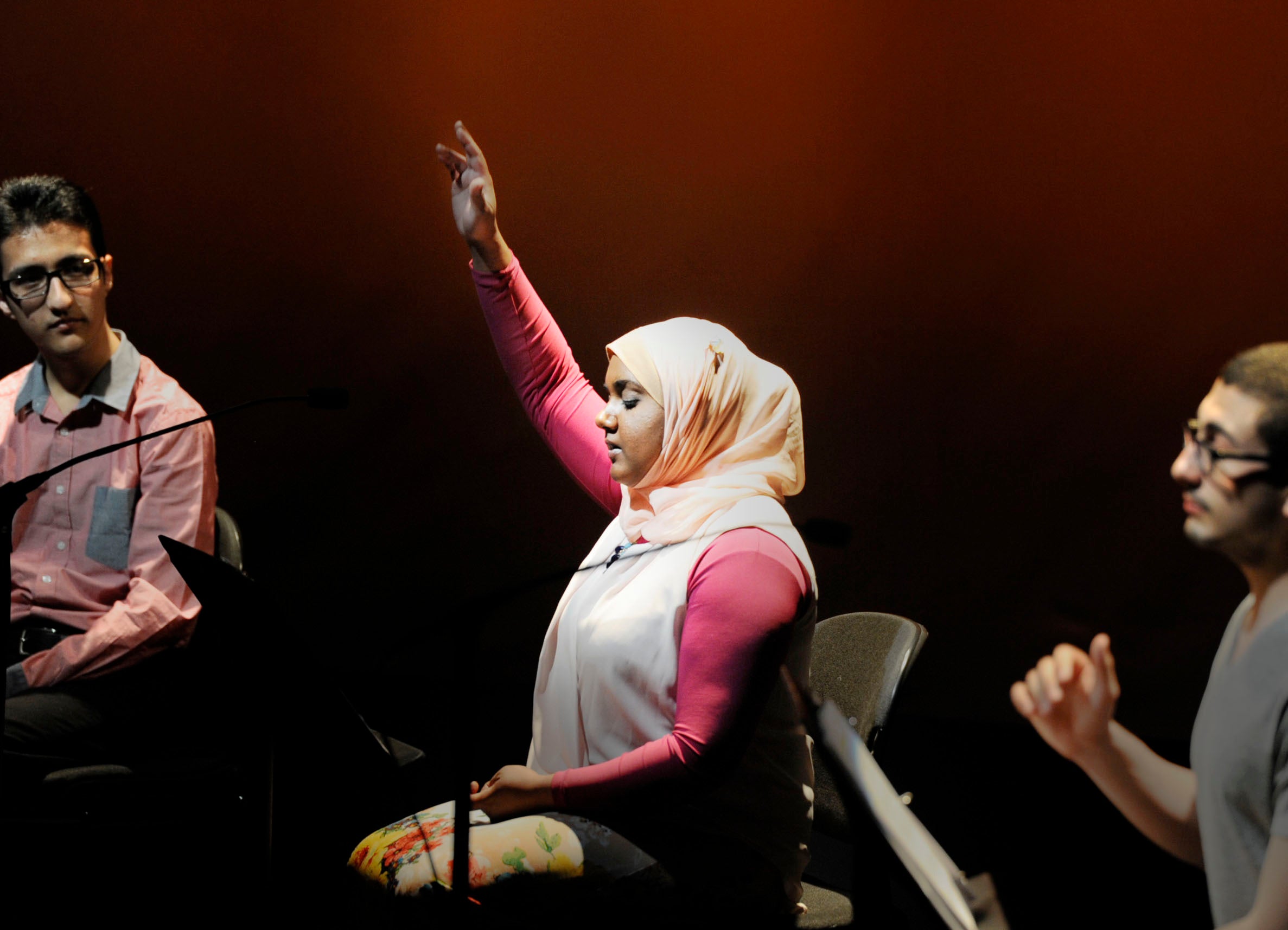 Ping Chong + Company's Beyond Sacred: Voices of Muslim Identity
Beyond Sacred, written by Lab Think Tank member Ping Chong and Sara Zatz, with Ryan Conarro in collaboration with the performers, is an interview-based theatre production exploring the diverse experiences of Muslim communities within New York City. The five diverse cast members share the common experience of coming of age in a post-9/11 NYC at a time of increasing Islamophobia. Participants come from a mix of of cultural and ethnic backgrounds and include young men and women who reflect a wide range of Muslim identities, including those who have converted to Islam, those who were raised Muslim, but have since left the faith, those who identify as "culturally" Muslim, and those who are observant on a daily basis. Beyond Sacred is part of Ping Chong + Company's Undesirable Elements project, an oral history theater project exploring issues of culture, identity, and difference in the lives of individuals in specific communities. The goal of Beyond Sacred is to use theater and personal testimony to foster greater understanding among Muslim and non-Muslim communities in New York and beyond.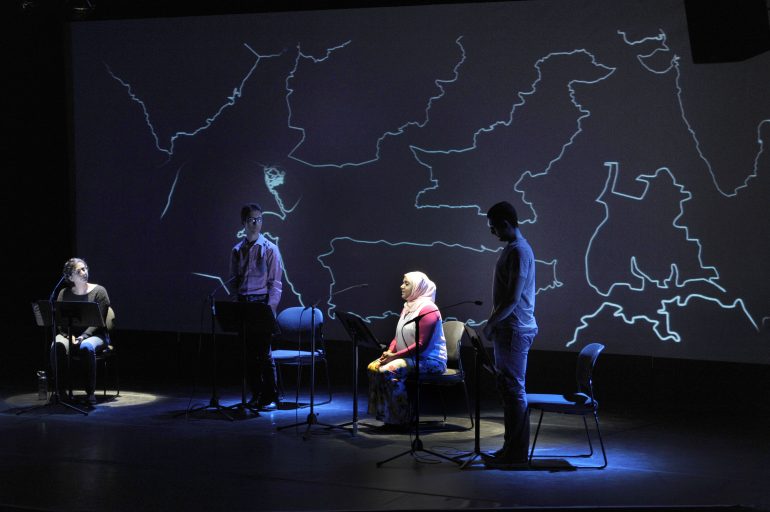 Beyond Sacred was developed at LaGuardia Performing Arts Center, and was presented as part of an ongoing collaboration between The Lab and LaGuardia Community College that began with Generation (Wh)Y: Global Voices on Stage.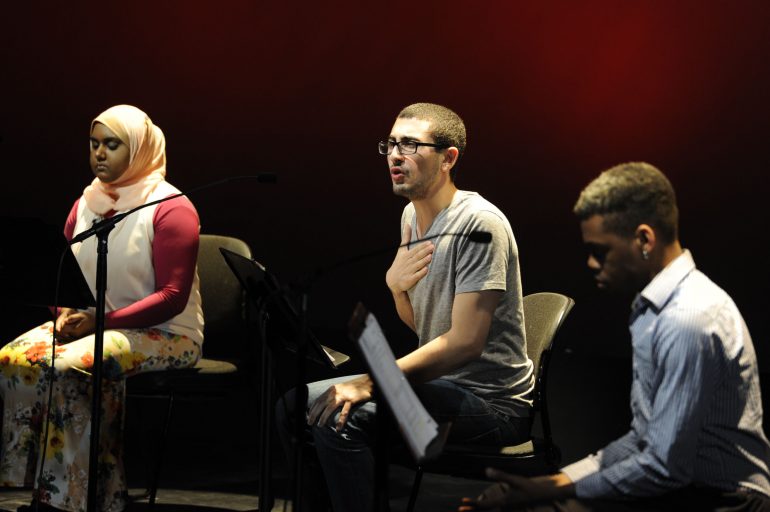 Beyond Sacred was part of Myriad Voices: A Cross-Cultural Performance Festival, which was made possible in part by a grant from the Association of Performing Arts Presenters; Building Bridges: Campus Community Engagement Grants Program, a component of the Doris Duke Charitable Foundation and Doris Duke Foundation for Islamic Art. The festival was also presented in collaboration with the Berkley Center for Religion, Peace & World Affairs, Bridges of Understanding, and the GU Department of Arabic and Islamic Studies.