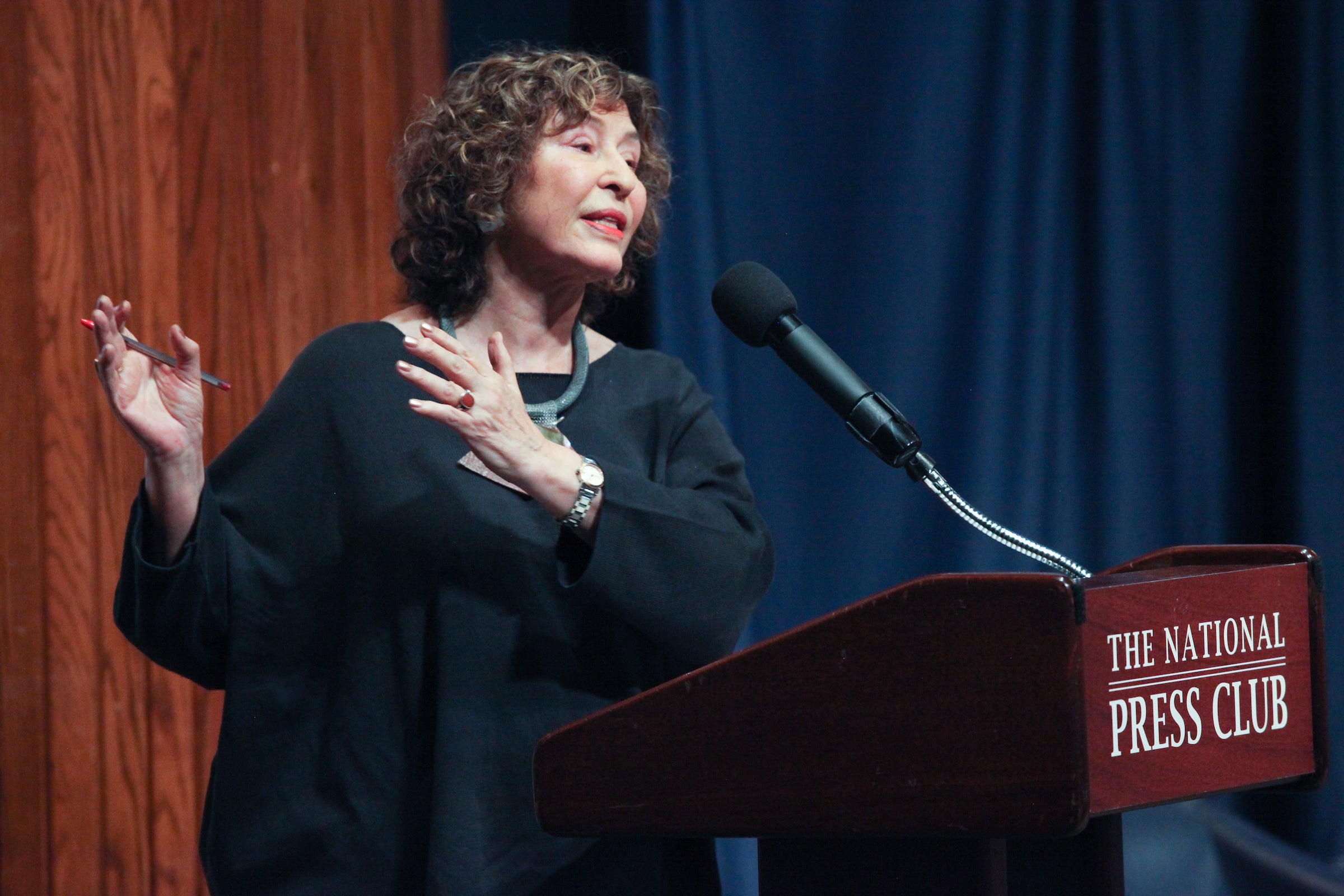 Symposiums and Conversations
An essential component of The Lab is bringing people together in community and conversation. Through our symposiums we have sought to raise pertinent topics and discuss them with artists, politicians, and educators in these areas.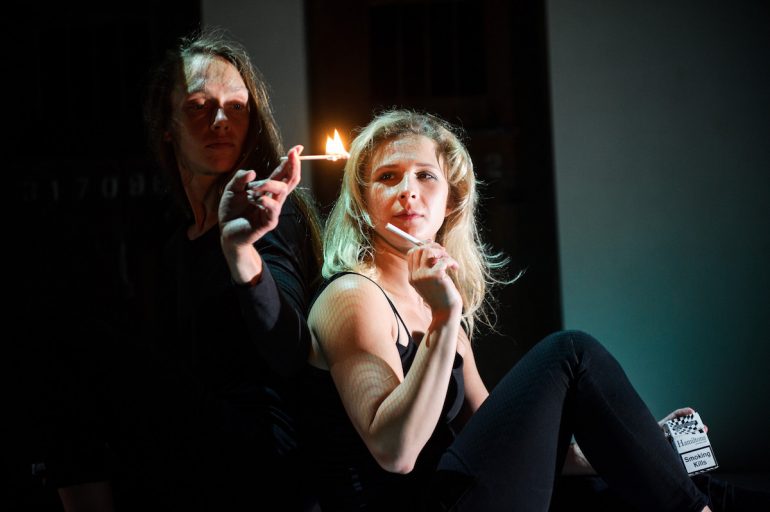 Burning to Tell You
October 2017
National Press Club
Washington, DC
The Lab presented Burning to Tell You to a packed house at the National Press Club, which brought together artists, activists, journalists, and thinkers from around the world whose work embodies the urgency of free expression in contexts of censorship, repression and violence.
The event highlighted leading artists from a range of disciplines (theater, film, music, media arts, political cartooning), including Belarus Free Theatre, a UK-based international award-winning theatre company-in-exile, founded on principles of freedom of speech and artistic expression, the Russian feminist punk rock group Pussy Riot, acclaimed best-selling author Azar Nafisi (Reading Lolita in Tehran and The Republic of Imagination), and leading voices from Syria, Iran, and the United States. Burning to Tell You featured a roundtable discussion, documentary footage, and a special performance by award-winning actor Rick Foucheux from Harold Pinter's Nobel Lecture, and brought together artists whose work emerged out life-threatening circumstances to have a global impact and to help to forge and sustain communities in diaspora.
Burning to Tell You was produced in association with Freedom House and the Artist Protection Fund.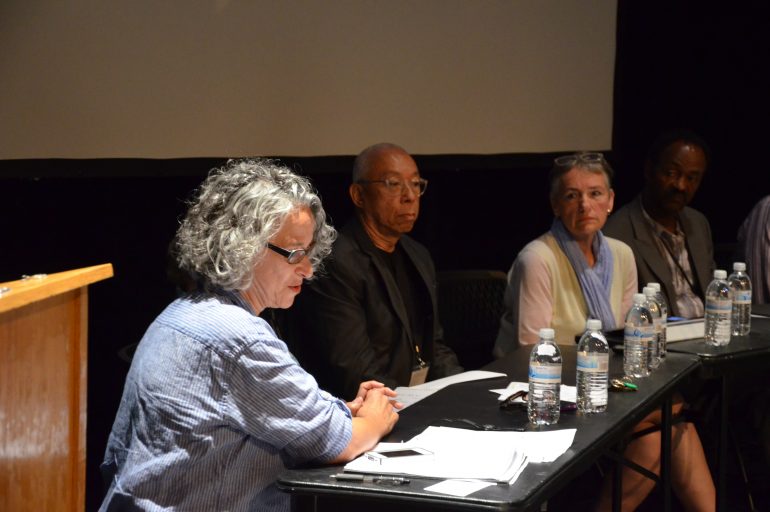 Convening on Global Performance, Civic Imagination, and Cultural Diplomacy
June 2012
Devine Studio Theatre
Georgetown University
The Lab hosted an invited convening, supported by the Georgetown University Reflective Engagement in the Public Interest Grant, featured more than 75 theater artists, policymakers, government officials, activists, cultural leaders, educators, and scholars from across the country and around the world, as well as Georgetown University faculty, students, and alums. Led by Derek Goldman and Cynthia Schneider, this three-day convening explored how to maximize the potential of theater and performance in the context of international challenges, and how to bridge the gap between the worlds of foreign affairs and policy, and global performance.
Watch the livestream of the Convening on Global Performance, Civic Imagination, And Cultural Diplomacy, courtesy of HowlRound TV: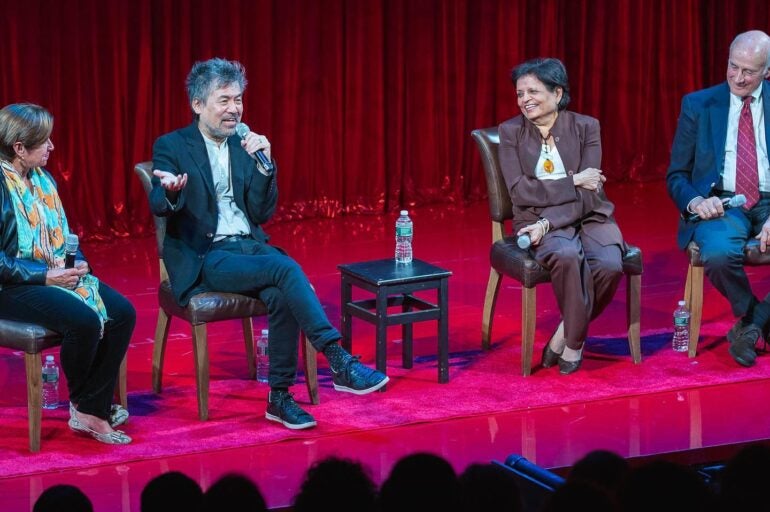 Soft Power
October 2017
Public Theater
New York City, NY
On October 21 at the Public Theater in New York, Ambassador Cynthia Schneider led a lively discussion about soft power – the concept and the play by David Henry Hwang– with the founding father of soft power, Prof, Joseph F. Nye, Jr, playwright David Henry Hwang, and Vishakha Desai, former President of the Asia Society. The group considered whether the US still has soft power – the power to persuade and influence through example– and what soft power means for America's and China's place in the world.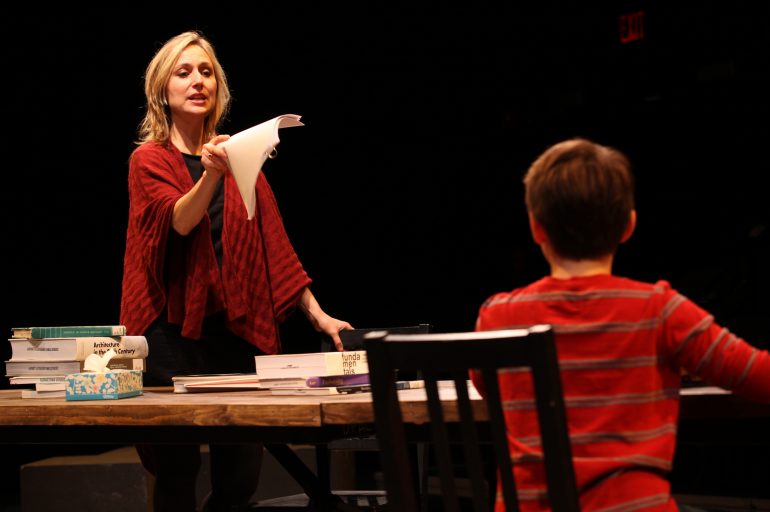 AsidesLIVE: Theatre as Politics Symposium
February 2018
Washington, DC
The Lab and Shakespeare Theatre Company presented a symposium that explored how the creation and sharing of art is inherently political. Drawing inspiration from STC's Feb. 2018 programming, this symposium examined Shakespeare's Hamlet and Heather Raffo's Noura, and placed them in the framework of contemporary global theater.
The event opened with a short framing lecture from Lab Co-Director Derek Goldman that drew from his extensive experience working at the intersection of theater and politics, and examined how content, context, and form affect a work's political impact. Heather Raffo's Noura premiered at Shakespeare Theatre Company on February 6, 2018.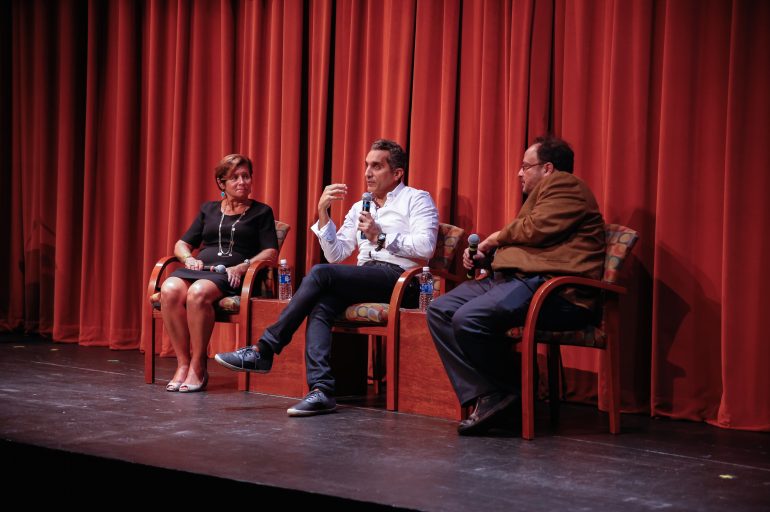 A Conversation with Bassem Youssef
September 2016
Gonda Theatre
Georgetown University
Hailed as the Jon Stewart of the Arab world, Bassem Youssef has become an icon of free speech in the Middle East. A medical doctor who was politicized during the Egyptian Revolution, Youssef developed a political satire show (Al Bernameg) that became the most popular television show across the region. His humorous and biting criticism of Egypt's rulers attracted over 30 million viewers, as well as the ire of Youssef's targets. In 2014 overwhelming pressure from the Egyptian government led to the show's cancellation and Bassem Youssef's exile from Egypt. During the American Presidential election, he applied his sharp wit to American politics, too, as the host of Fusion's Democracy Handbook with Bassem Youssef.
This interview with Bassem Youssef was co-hosted by the Culture and Politics Major and sponsored by GU's Doyle Engaging Difference Program and the Berkley Center for Religion, Peace, and World Affairs.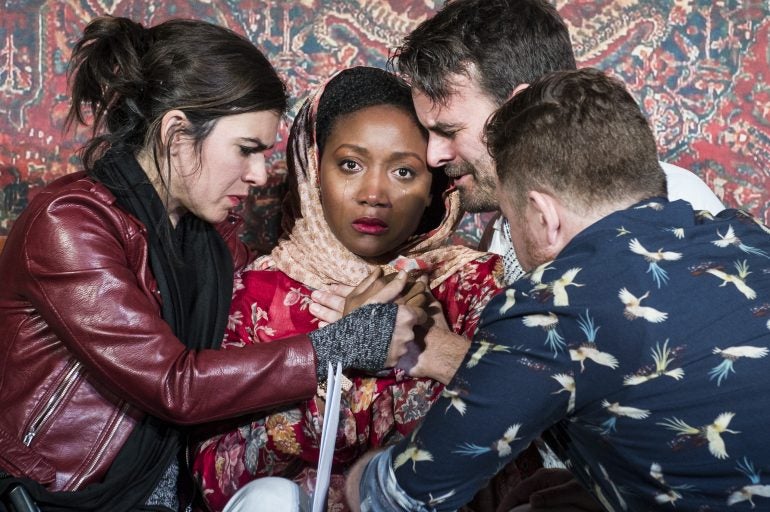 Politics, Revolution, and Art: A Theatrical Symposium
November 2016
Woolly Mammoth Theatre
Washington, DC
Artists, activists, policymakers, and thought leaders came together for an interdisciplinary symposium exploring the theatricality of global politics. Taking place during closing weekend of the Woolly Mammoth production of internationally celebrated Chilean playwright Guillermo Calderón's play Kiss, this free event explored the relationship between theater, political activism, and global politics through an in-depth panel discussion, a film screening, and an excerpt from Calderón's play Neva.
Inspired by the questions that Kiss poses about global responsibility and the role of the artist as activist and interpreter the symposium explored questions such as: what forms revolution can take and how artists may serve as change-makers in different cultural contexts? What is the relationship between form and content in politically engaged work? What role can theatre play in communities shaken by repression and violence? Presented by The Lab, Woolly Mammoth Theatre Company, and the Global Theater Initiative in association with the Middle East Institute's Arts and Cultural Program.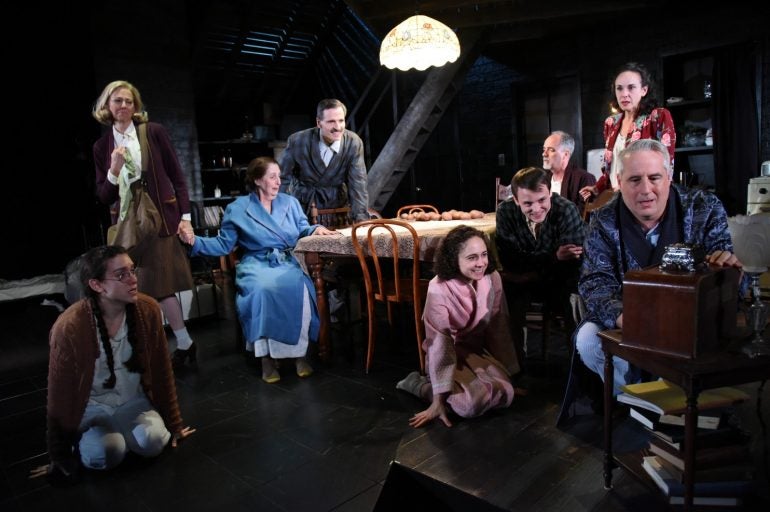 Honoring the Legacy of Anne Frank in the 21st Century
September 2016
Olney Theatre Center
Olney, MD
The discussion "Honoring the Legacy of Anne Frank in the 21st Century" was presented as part of the opening night of Olney Theatre Center's The Diary of Anne Frank by Frances Goodrich and Albert Hackett, adapted by Wendy Kesselman, and directed by Derek Goldman. Discussants Ambassador Cynthia Schneider (US Ambassador to the Netherlands 1998-2001) and director Derek Goldman each brought a unique perspective to the ongoing importance of Anne Frank's story for understanding a variety of current international challenges, from the rise of authoritarian figures in western politics, to the middle east's refugee and immigration crises.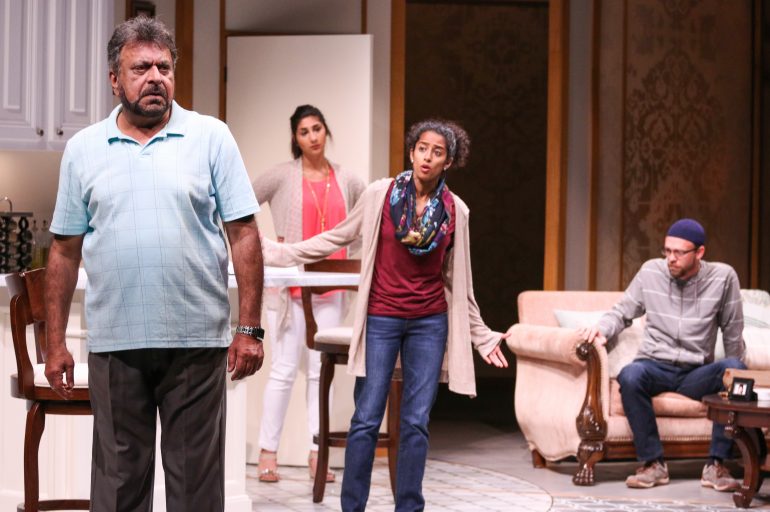 The Who and the What Post-Show Discussions
June 2016
Round House Theatre
Bethesda, MD
The Lab hosted two post-show discussions following Round House Theatre's production of The Who and the What by Ayad Akhtar, using the play as a springboard to talk about its themes in a broader socio-political context. Panelists included Malika Bilal (international broadcaster), Lab Think Tank member Raza Rumi (writer, journalist and international development practitioner), and Kiran Pervez (the State Department), moderated by Lab Co-Director Cynthia Schneider and former Managing Director Jojo Ruf.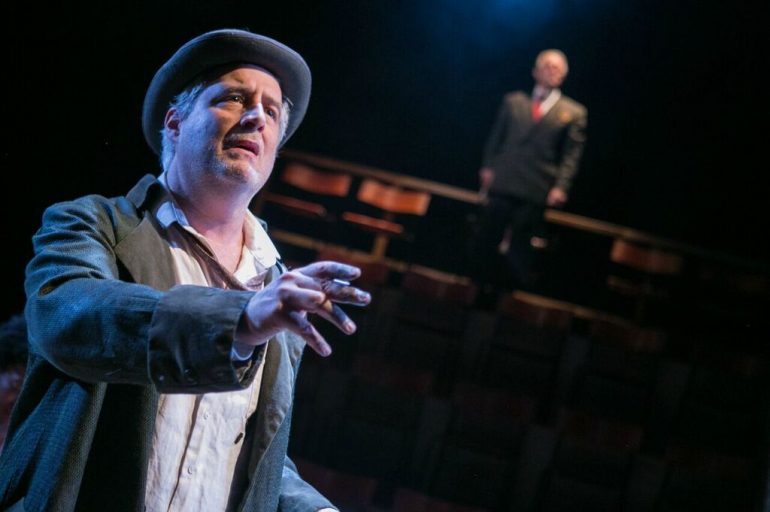 Performance and Peacebuilding: Healing Our Wounds
April 2016
Theater J
Washington, DC
The Lab hosted a post-show discussion following Theater J's Falling Out of Time by David Grossman, featuring adaptor and director Derek Goldman and Think Tank member Cynthia Cohen (Ph.D., Director of the Program in Peacebuilding and the Arts, Brandeis University), moderated by former Lab Managing Director Jojo Ruf.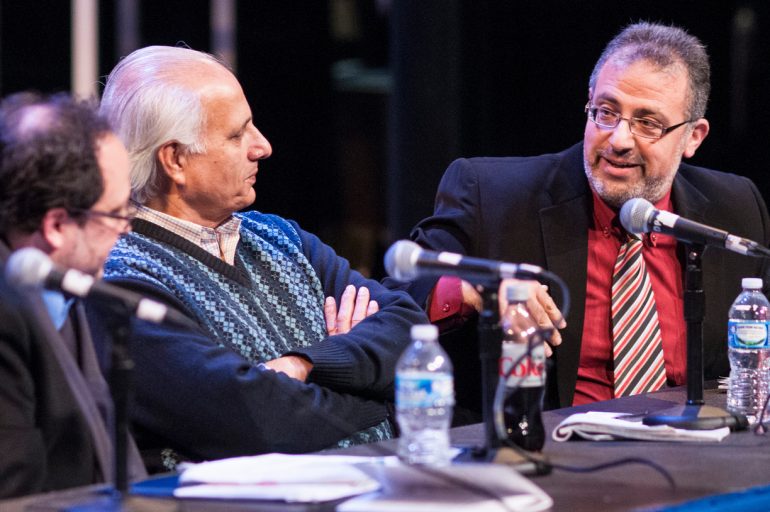 Politics, Comedy, and the Dangers of Satire
January 2015
Gonda Theatre
Georgetown University
In immediate response to the the attack at the French satirical magazine Charlie Hebdo, The Lab hosted this forum, presented in association with the US Premiere of Amrika Chalo (Destination: U.S.A.) by Shahid Nadeem.
Ajoka Theatre has been the target of violent threats, and Pakistani authorities have banned Nadeem's Burqavaganza for the play's criticism of a fundamentalist interpretation of Islam. Nadeem himself lived in exile until 1993 because of violent responses to his satirical plays. The tragic incidents in Paris provided a bracing reminder and a highly-charged political and ideological context for the complex and essential role satire and freedom of expression play in our society.
Politics, Comedy, and the Danger of Satire was part of Myriad Voices: A Cross-Cultural Performance Festival. The forum included Nikahang Kowsar, Zarqa Nawaz, Shahid Nadeem, Imam Yahya Hendi, and was moderated by Derek Goldman.
Recasting Home: Conflict, Refugees, and Theater
March 2014
The John F. Kennedy Center for the Performing Arts
Washington, DC
The Lab partnered on the Kennedy Center's World Stages Festival, organizing and participating in several panel discussions including hosting a major global panel discussion which included Nabeel al-Raee (Freedom Theater, Jenin, Palestine); Shahid Nadeem (Ajoka Theatre, Pakistan), Think Tank member Joanna Sherman (Bond Street Theater, New York, speaking about their work in Afghanistan), and Think Tank member Ali Mahdi Nouri (Al-Buggaa Theater, Sudan), moderated by Derek Goldman.