Current Courses (Spring 2023)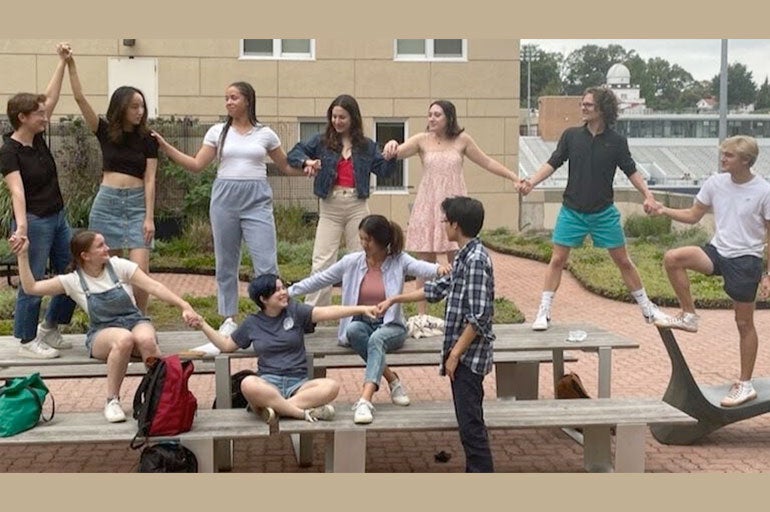 Performance and Narration of Pandemic (3 Credits)
This interdisciplinary course employs techniques of devised performance to engage narratives from various pandemics, including both the COVID pandemic and the Great Influenza Pandemic of 1918, as a catalyst and developmental research process for a new performance collaboration between Georgetown's Laboratory for Global Performance and Politics, the School of Health, Global Health Institute, and DC's Mosaic Theater Company.
Time: Tuesday 3:30 PM – 6:00 PM
Instructor: Derek Goldman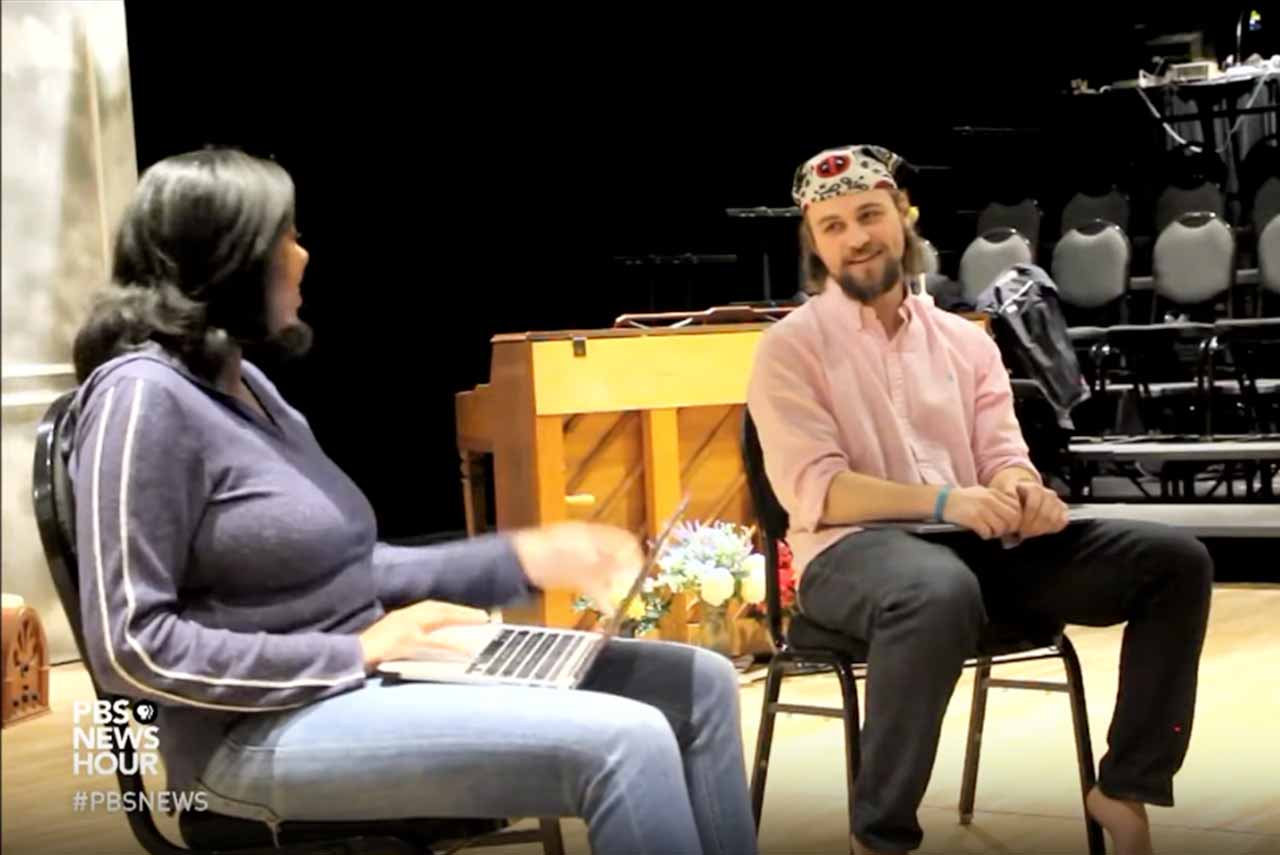 In Your Shoes: Embodiment & Dialogue (1 Credit)
Since 2018, the In Your Shoes (IYS) project, created by the Laboratory for Global Performance and Politics, has been a way to move beyond social divides by illuminating the hopes, fears, and dreams that animate the daily lives of students through performance and dialogue.
Time: Tuesday 3:30 PM – 6:00 PM
Instructor: Ijeoma Njaka and Emma Jaster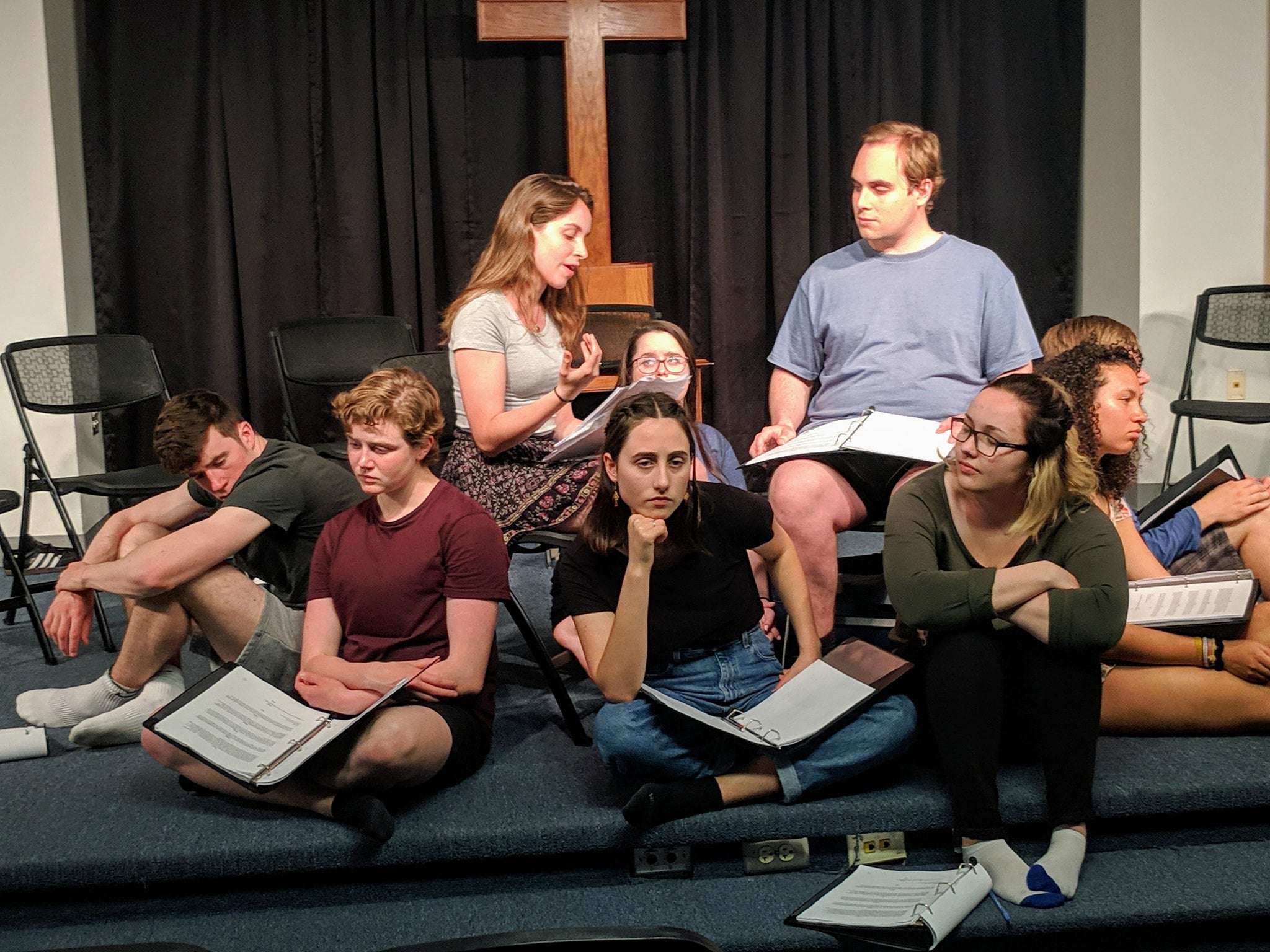 In Your Shoes: Dialogue and Facilitation in Our Campus Community (2 credits)
How might the Georgetown campus or experience change when we engage across silos and divides? This course will focus on facilitating the IYS experience between students, faculty, and staff on our campus.
Time: Friday 12 PM – 3PM, February 24 – April 28, 2023
Instructor: Ijeoma Njaka and Ryann Craig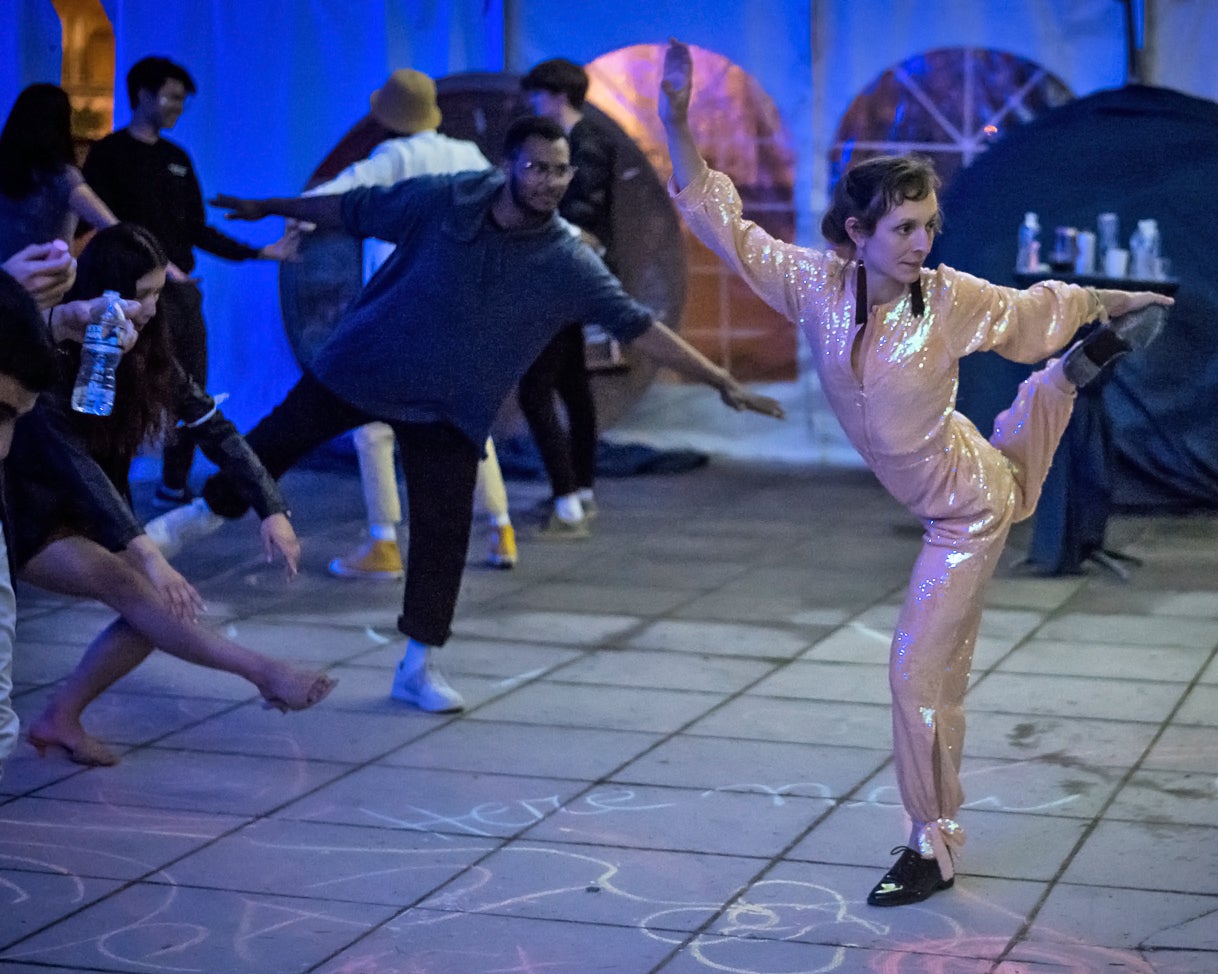 TPST/DANC 210: Empathy & Embodiment (3 Credits)
In this studio class we will investigate the many modes of movement that bring us together as humans across linguistic, cultural, generational, and national borders. We explore the concept of the body as a culture-bearer and its movement as a mode of connection with the otherwise "other." Students will learn to use empathy as a tool in everything from psychology to diplomacy. .
Time: Wednesday 11:00 AM – 1:30 PM
Instructor: Emma Jaster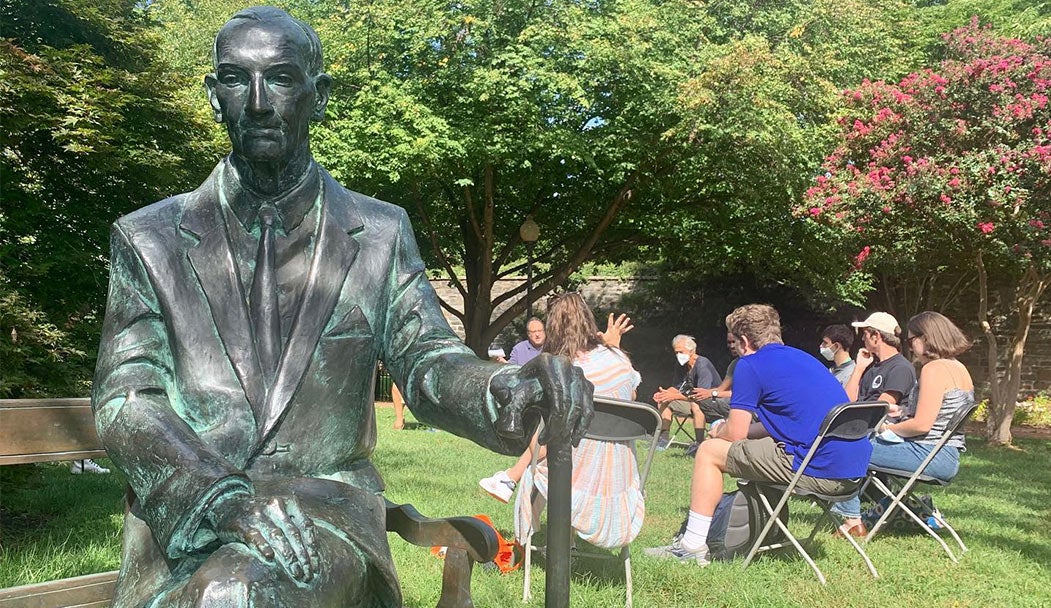 Bearing Witness: The Legacy of Jan Karski Today
Co-taught by Lab co-director Derek Goldman, playwright Clark Young, and inclusive pedagogy specialist Ijeoma Njaka, 'Bearing Witness' was a one-credit course offered in the fall semester of 2020. The course explored the life and legacy of Jan Karski, the Polish resistance fighter and Holocaust witness who brought the true horrors of the Nazi genocide to the attention of Allied leaders. The course was centered around a new film version of
Remember This: The Lesson of Jan Karski
, originally a play co-written by Goldman and Young. Using Karski's life and teachings as inspiration, students examined their own relationship to the current historical moment, how individuals may bear witness to history and, following Karski's example, "shake the conscience of the world."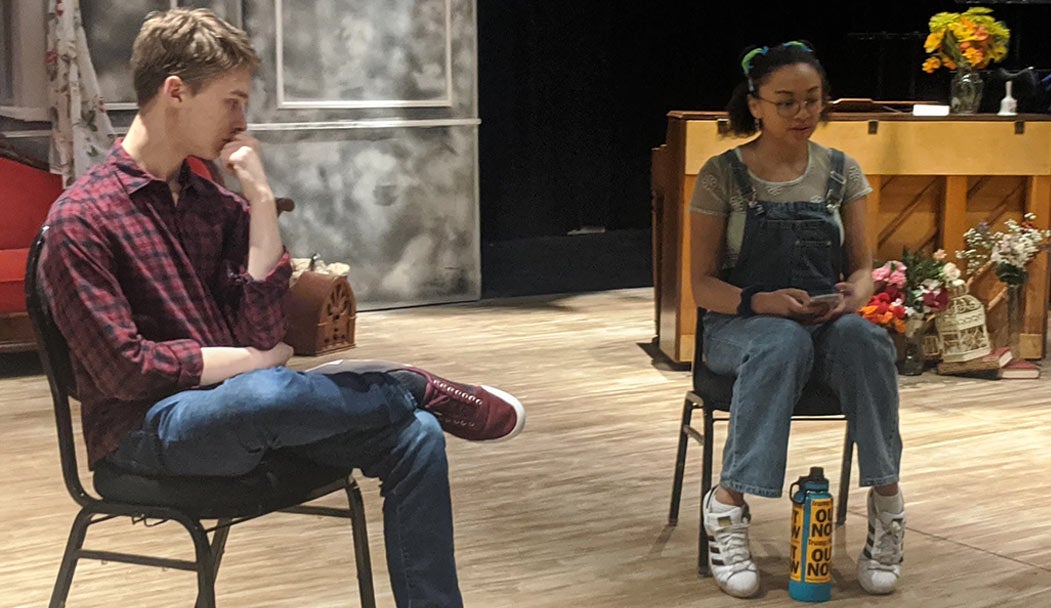 Dialogue and Difference: Performing One Another
This innovative 5-credit course, co-taught by Lab co-director Derek Goldman, Lab Think Tank member Daniel Brumberg, and Professor Cory Grewell of Patrick Henry College, offered students the opportunity to use performance to listen across ideological divides. Dialogue and Difference grew out of
In Your Shoes
, a Lab project that brought together students from Georgetown University and Patrick Henry College, a conservative Christian school in rural Virginia. Like In Your Shoes, this course used theater games and performance to create space for meaningful dialogue about complex political issues. The cornerstone of the course was 'performing one another,' an exercise in listening and performance in which two partners listen, record, transcribe, and perform the stories of one another.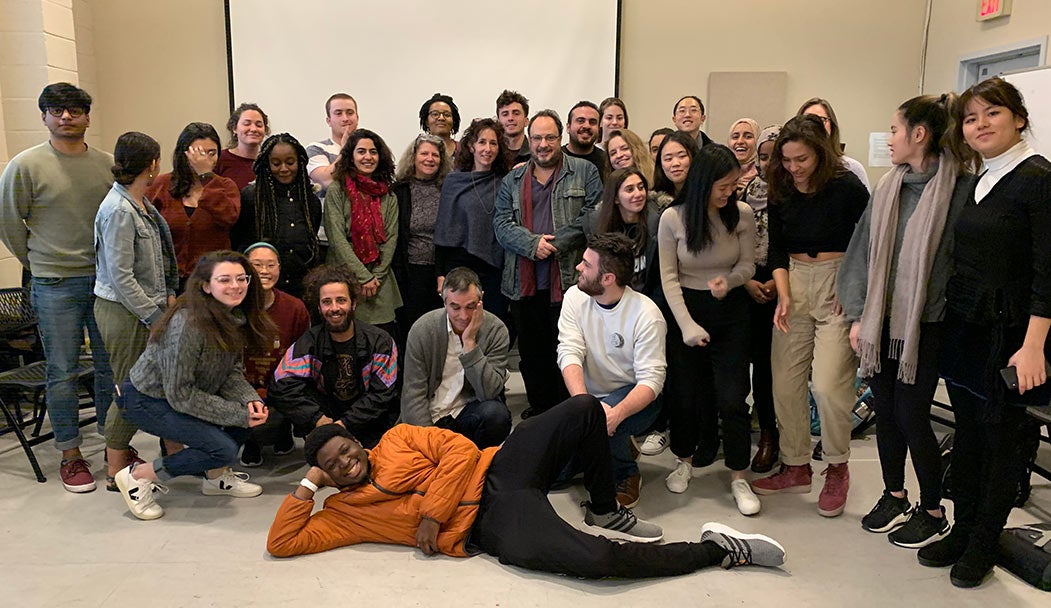 Encounters in Global Performance
Encounters in Global Performance, offered in Spring 2020, was a course produced in partnership with the Kennedy Center. Co-taught by Derek Goldman and Ijeoma Njaka, this course gave students the opportunity to watch and discuss performances at the intersection of politics and performance.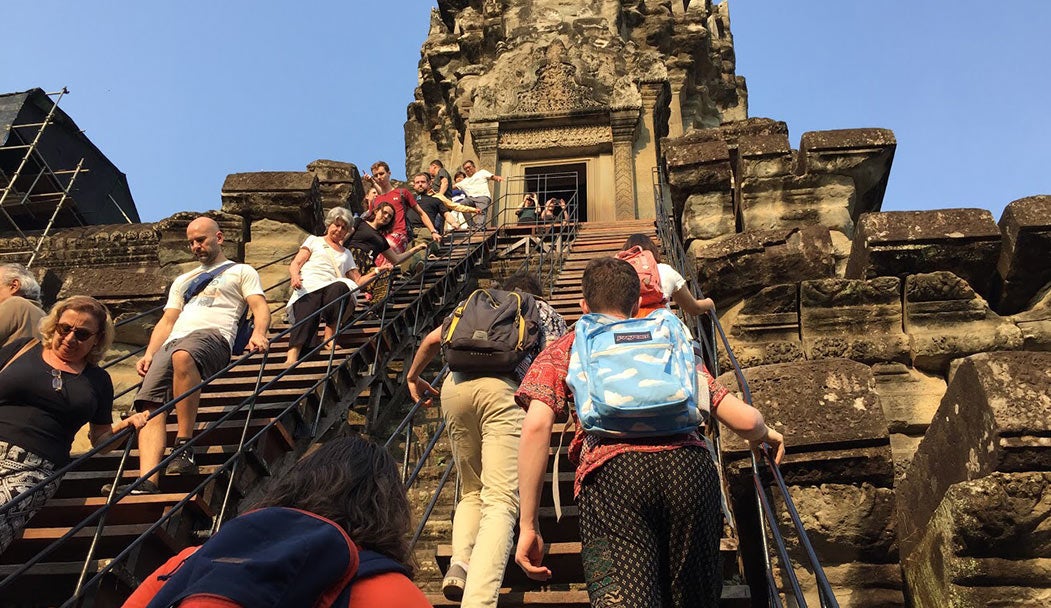 Centennial Lab: Politics and Performance
Taught by Lab co-directors Derek Goldman and Cynthia Schneider, Politics and Performance combined theater exercises, live performances, and visits from theatermakers, artists, diplomats, and policy experts to expose students to the rich intersection of artistic performance and international politics. The course was centered on a spring break trip to Cambodia where students spoke with artists, politicians, and academics working to rebuild Cambodia's social fabric and engage their troubled history with genocide.